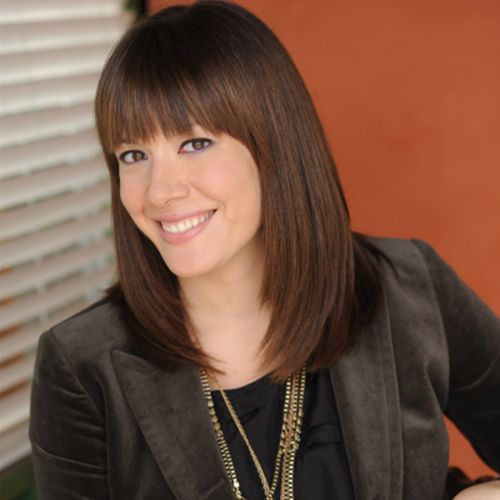 Inquire below to book
Michelle Collins
Comedian and Talk Show Host
At a Glance
Michelle Collins

: Biography at a Glance
Co-hosted "The View"
Former managing editor of VH1's "Best Week Ever" website, which won two Webby awards for best celebrity/fan blog
Appeared on Kathy Griffin's talk show "Kathy," where she was a writer
Other appearances include "Chelsea Lately," "The Wendy Williams Show," "Bethenny," "The Joy Behar Show," "The Tyra Banks Show" and various MTV and VH1 productions
Covers major events such as Wimbledon, the Oscars and the Olympics for Vanity Fair online
Biography
Michelle Collins is a writer, comedian, and self-described giant (personality). She was formerly a co-host on the 19th season of The View.
She spent 6 years as the Managing Editor of VH1's Best Week Ever website, which garnered her two Webby Awards for Best Celebrity/Fan Blog. (She put one of them on the hood of her Mercury Milan.) Michelle is known for her appearances on Kathy Griffin's talk show Kathy (Bravo), for which she was also a writer. She has interviewed celebrities for VH1 on her own digital talk show called "Martini Minute," and has also made appearances on Chelsea Lately (E!), Wendy Williams, Bethenny, The Joy Behar Show, The Tyra Banks Show, and various MTV and VH1 productions, including her work as a roving reporter on VH1's Big Morning Buzz Live. In 2011, Logo TV awarded Michelle the NewNowNext Award for Breakout Comic, and in 2009, she won the ECNY Award for Best Female Stand-up Comedian. You can see more of Michelle's writing on Vanity Fair online, where she covers major events like Wimbledon, the Oscars and the Olympics. Feel free to tweet her @michcoll, and she'll at the very least favorite it.
For speaker-related inquiries, email speakers@caa.com, or send us a message using the form below.