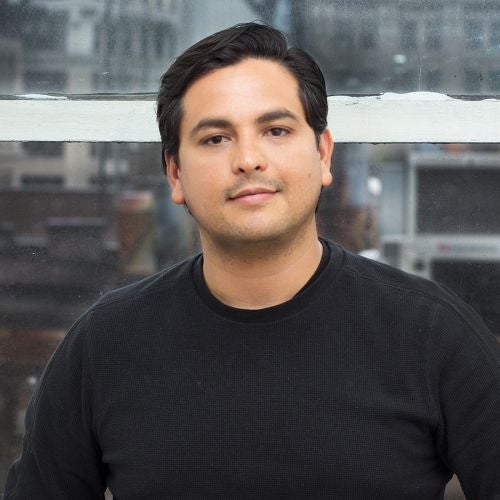 Inquire below to book Oscar Salazar
Founding Architect, Uber; Co-Founder & CTO, Pager
Oscar Salazar: Biography at a Glance
One of the early architects and the founding CTO of Uber
Founder and CEO of Citivox, which helped create technology to enable non-governmental organizations and individuals to monitor and report electoral fraud, crime and infrastructure problems
Co-founded Pager Inc., a telemedicine company that connects patients with high quality care providers through innovative technology applications
Launched Ogon LLC, an advisory company through which he provides strategic, technical and marketing advice to entities both in the U.S. and internationally
Founding Architect, Uber; Co-Founder & CTO, Pager
Oscar Salazar Gaitan is a seasoned entrepreneur, senior executive, and prolific tech investor. Oscar was an early architect and the founding Chief Technology Officer of Uber where he was instrumental in redesigning the architecture of on-demand transportation worldwide.
Oscar applies his telecommunications and engineering expertise to the design and architecture of innovative products and systems that create a positive impact in people's lives.
In 2010 Oscar founded Citivox, a technology company that enabled non-governmental organizations and individuals to monitor and report electoral fraud, crime, and infrastructure problems that needed attention in Mexico.
In 2013, Oscar co-founded Pager Inc., a telemedicine company that connects patients with high quality care providers through innovative technology applications. He is currently the company's Chief Technology Officer.
Oscar has recently launched Ogon LLC, an advisory company through which he provides strategic, technical, and marketing advice to entities both in the U.S. and internationally such as Rubicon Global Inc., ALEX AND ANI, Sontra Cargo, among many others.
Oscar also sits on the board of many companies and NGOs. He is a committed supporter of philanthropic endeavors that promote education, fight poverty, and advance gender equality around the world.
Oscar holds a B.S. in Telematics (University of Colima, Mexico), a M.Sc. in Electrical and Computer Engineering (University of Calgary, Canada), and a Ph.D. in Telecommunications (Paristech, France).
"He certainly engaged the audience as a whole and all who spoke to him individually as well. He was a great guy."

University of Iowa
"It was great. We had 1,400 guests for the evening session. Everyone loved Oscar, especially the VIP...we were all very happy."

University of Southern Indiana
To book a speaker, or for more information, call 424-288-2898, or send us a message using the form below.