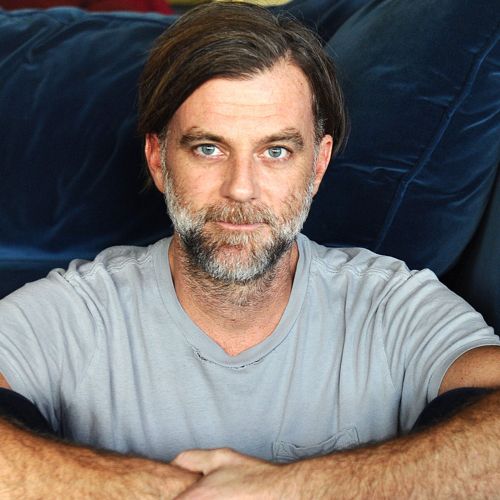 Inquire below to book
Paul Thomas Anderson
Award-Winning Filmmaker
At a Glance
Paul Thomas Anderson

: Biography at a Glance
Six-time Academy Award nominee known for directing "There Will Be Blood," "Magnolia," "Boogie Nights," "The Master" and "Inherent Vice"
Received awards from the Cannes Film Festival, Berlin International Film Festival and Venice International Film Festival
Recognized as one of the world's best directors by The New York Times, the Guardian and other publications
Biography
One of Hollywood's most respected screenwriters, producers and directors, Paul Thomas Anderson is behind some of the greatest films of the past 20 years.
After dropping out of college, Anderson invested $20,000 into his first film, a short titled, Cigarettes and Coffee. The film was accepted into the Sundance Festival Shorts Program and he subsequently decided to expand the film to a full-length feature. He was invited back to the Sundance Feature Film Program and premiered the feature in 1994.
In 1996, Anderson wrote and directed Hard Eight, which showed at the 1996 Cannes Film Festival and starred Philip Baker Hall, Gwyneth Paltrow and John C. Reilly.
The following year, Anderson's breakout film Boogie Nights was released by New Line Cinemas. Starring newcomers Mark Wahlberg and Julianne Moore, the film was nominated for three Academy Awards, including Anderson's first nomination for Best Original Screenplay.
Granted creative freedom by New Line Cinemas, in 1999 Anderson released Magnolia, which also received an Academy Award for Best Original Screenplay. Anderson's next film was Punch-Drunk Love, starred Adam Sandler, Emily Watson and Phillip Seymour Hoffman.
There Will Be Blood was released in 2007, and earned $76.1 million worldwide. The film received the most nominations of the year the Academy Awards. Anderson was also nominated for Best Director at the Directors Guild Awards.
His 2012 film, The Master, received three Academy Award nominations and his most recent release, Inherent Vice, was nominated for Best Adapted Screenplay, Anderson's sixth Academy Award nomination.
Throughout his career, Anderson has received a number of accolades. In 2004, Anderson was ranked twenty-first on The Guardian's list of the Forty Best Directors. In 2007, the American Film Institute regarded him as "one of American film's modern masters." The Guardian ranked him #1 on its list of "The 23 Best Film Directors in the World," Most recently, Entertainment Weekly named him the eighth-greatest working director, calling him "one of the most dynamic directors to emerge in the last 20 years."
For speaker-related inquiries, email speakers@caa.com, or send us a message using the form below.