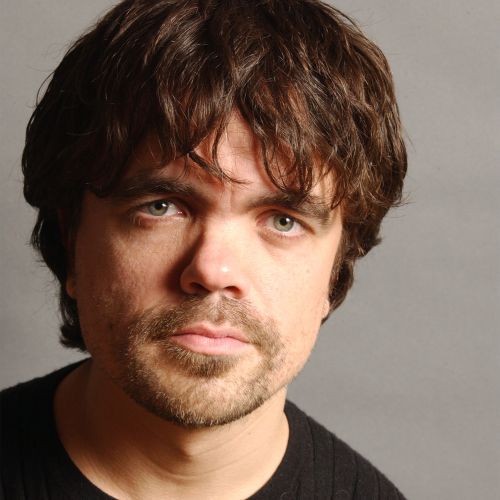 Inquire below to book Peter Dinklage
Award-Winning Actor
Peter Dinklage: Biography at a Glance
Earned five Emmy nominations, including two wins, and a Golden Globe for playing Tyrion Lannister on "Game of Thrones"
Nominated for a Screen Actors Guild Award and Independent Spirit Award for his role on "The Station Agent"
Film credits include "X-Men: Days of Future Past," "Ice Age: Continental Drift," "Living in Oblivion" and "Elf"
Award-Winning Actor
Peter Dinklage overcame incredible odds to become one of the industry's most respected and sought after actors of our time. Since bursting onto the scene in 2004, Peter has been cast in a variety of film and television roles. He is currently starring as 'Tyrion Lannister' on HBO's critically acclaimed Game of Thrones, for which he's earned five Emmy nominations, including two wins, and Golden Globe for his performance.
With his supporting role in Living In Oblivion, actor Peter Dinklage delivered an open rant to an entire generation of would-be filmmakers, refusing to be used as a gag or a prop – while honoring his craft with an unforgettable fierceness and dignity. Peter got his shot at redefining the concept of a leading man with his starring role in the Sundance Audience Award winner The Station Agent, which drew standing ovations at the 2003 Sundance Film Festival and was immediately bought and released by Miramax.
After the Dramatic Audience Award, Peter went on to receive the SAG Award Nomination for Best Actor 2004, the Independent Spirit Award Nomination for Best Actor 2004 and was also named one of the top 5 "Breakout Stars" of the year by Entertainment Weekly. He was prominently featured in People's "Sexiest Man Alive" issue and has been extremely busy ever since.
His feature credits include Elf, Human Nature, Penelope, Pete Smalls is Dead, and Death at a Funeral. Peter will next be seen in The Angriest Man in Brooklyn opposite Robin Williams and Mila Kunis and Fox's X-Men: Days of Future Past. Getting back to his theatre roots, Peter starred in a Lincoln Center production on the life of painter Henri de Toulouse-Lautrec, the title role in The Public Theatre's critically acclaimed Richard III, and Theatre of the New Ear with Meryl Streep. Rounding out the triple threat, Peter's television credits include many TV series including a recurring role on Nip/Tuck and a guest spot opposite Tina Fey on 30 Rock.
In his free time, Peter supports the non-profit Farm Sanctuary, serving as spokesperson for the organization's Walk for Farm Animals. He currently splits his time between New York and Los Angeles.
To book a speaker, or for more information, call 424-288-2898, or send us a message using the form below.