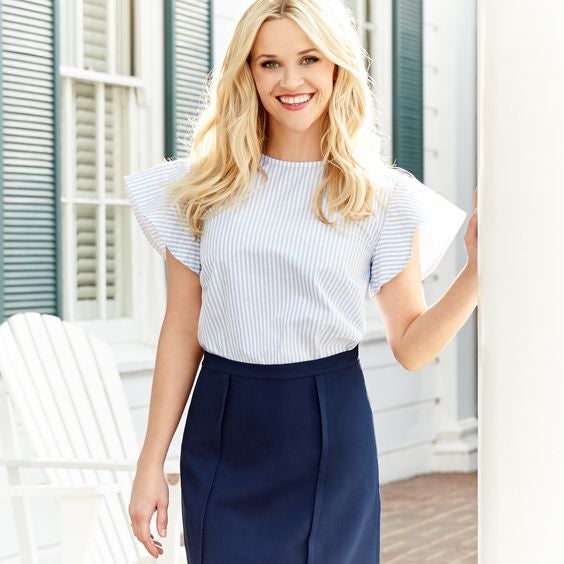 Inquire below to book Reese Witherspoon
Award-Winning Actress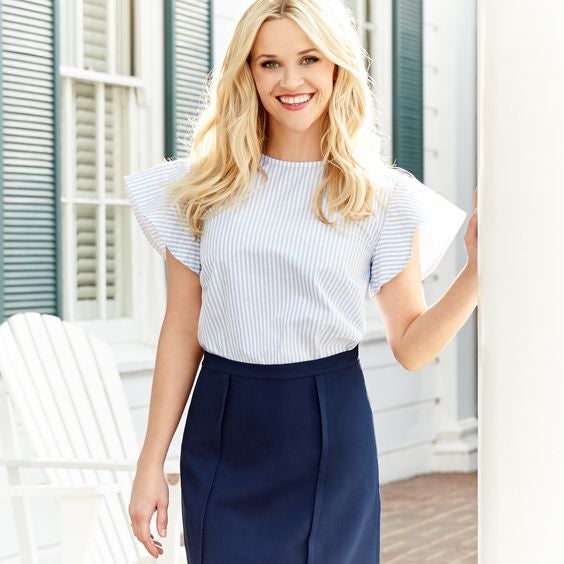 Reese Witherspoon
Won an Academy Award for her portrayal of June Carter Cash in Walk the Line
Most recently nominated for an Academy Award for her portrayal of Cheryl Strayed in Wild
Starred in Sweet Home Alabama, which went on to gross over $100 million at the box office
Her breakout performance was playing Elle Woods in Legally Blonde
Film credits inlcude Pleasantville, Cruel Intentions, This Means War, Water for Elephants and Inherent Vice
Her production company, Pacific Standard, is behind the acclaimed films Gone Girl and Wild
Award-Winning Actress
Reese Witherspoon is one of America's most beloved actresses, as well as a celebrated producer and successful entrepreneur. She is best known for her classic comedy films "Legally Blonde" and "Sweet Home Alabama," her Emmy and Golden Globe winning performance in biopic "Walk the Line," as well as her critically acclaimed role in HBO hit drama series "Big Little Lies."
Reese's most recent film is the 2018 fantasy adventure epic "A Wrinkle in Time," directed by Ava DuVernay, which Reese stars in along side Oprah Winfrey, Mindy Kaling, Chris Pine, and others.
Reese was introduced to the entertainment industry at a very early age. In 1990, she landed her first major acting role in Robert Mulligan's "The Man on the Moon." Her role as a 14-year-old tomboy earned rave reviews. Roles in bigger films such as "Jack the Bear" and "A Far Off Place "followed shortly thereafter. In the mid 1990s Reese decided to put her acting career on hold and attend Stanford University where she pursued a degree in English literature.
However, her collegiate plans were cut short when she accepted roles to star in two major motion pictures: "Fear" alongside Mark Wahlberg and "Freeway" with Kiefer Sutherland. Although neither film was a huge box-office success, they helped to establish Reese as a rising starlet in Hollywood and opened the door for bigger and better film roles.
Those roles came in 1998 and '99 when Reese landed movies such as "Pleasantville" with Tobey Maguire, cult classic "Cruel Intentions," and award-winning drama-comedy Election alongside Matthew Broderick, which became a career-defining movie for Reese. Her big breakout moment came in 2001 when she played Elle Woods in the now classic comedy "Legally Blonde." The movie was a huge box-office smash and established Reese as one of the top female draws in Hollywood. The next year, she scored a follow-up hit with "Sweet Home Alabama," which went on to gross over $100 million as the box office.
Reese's has since gone on to star in such films as "Water for Elephants," "This Means War," "Mud," "Wild," "The Good Lie," "Inherent Vice," "Hot Pursuit," and "Home Again." Her production company, Pacific Standard, is behind the acclaimed films "Gone Girl," "Wild," and "Hot Pursuit." Reese received her second Oscar nomination for her portrayal of Cheryl Strayed in "Wild."
Reese has appeared on many TV shows throughout her career as a host, guest star, feature actress, voice actress, and even herself, including such shows as "King of the Hill," "The Simpsons," "SNL," "Monsters vs Aliens," and "The Mindy Project." Her biggest TV role has been as the star of HBO's acclaimed limited series "Big Little Lies" which earned her a nomination for Best Lead Actress by the Academy Awards, Golden Globes, Screen Actors Guild, Critics Choice Awards, and many others. She won the Emmy for Outstanding Limited Series as producer on the series.
In 2016, Reese founded Hello Sunshine, a production company focused on telling female-driven stories on film, TV, and digital platforms.
Reese is also actively involved in many advocacy organizations supporting women and children. She is a long time supporter of Save The Children, is on the board of Children's Defense Fund, and serves as honorary chair of the Avon Foundation.
To book a speaker, or for more information, call 424-288-2898, or send us a message using the form below.