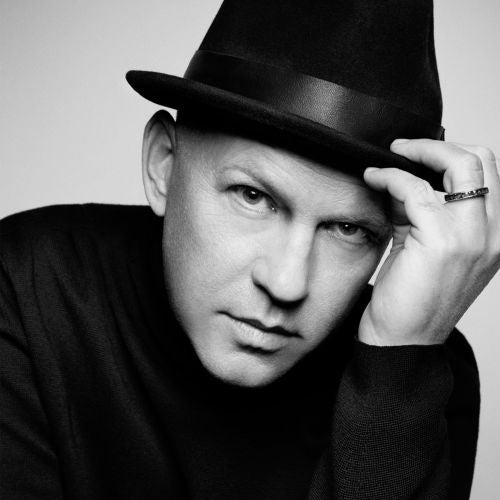 Inquire below to book
Ryan Murphy
Award-Winning Executive Producer, Writer & Director
At a Glance
Ryan Murphy

: Biography at a Glance
Creator, writer, and director of the Emmy-winning series "American Horror Story," the Emmy- and Golden Globe-winning series "Glee" and Golden Globe-winning series "Nip/Tuck"
Directed the HBO adaptation of "The Normal Heart," which won the Emmy for outstanding television movie
Other credits include "Scream Queens," "American Crime Story," "Running with Scissors" and "Eat, Pray, Love"
Biography
Ryan Murphy is the Golden Globe and Emmy Award-winning creator, writer, and director of FX's Emmy-winning original miniseries American Horror Story, the Screen Actors Guild, Emmy and Golden Globe Award-winning FOX series smash hit Glee and FX's Golden Globe Award-winning original drama series Nip/Tuck. His recent directorial project, the HBO adaptation of Larry Kramer's award-winning play The Normal Heart, was nominated for a staggering 16 Emmy nominations, including a win for Outstanding Television Movie.
His series, Scream Queens, debuted on FOX in Fall 2015. Starring Emma Roberts, Jamie Lee Curtis and Lea Michele, the show explores a college campus that is rocked by a series of murders.
Murphy's latest project is the FX series American Crime Story, which presents the murder trail of O.J. Simpson in its first season. He is the executive producer and director of the series.
In 2014, Murphy's ground-breaking show American Horror Story: Asylum was nominated for 17 Emmy nominations, including Outstanding Miniseries or Movie. The third installment titled American Horror Story: Coven returned to FX in October 2013 to record breaking numbers. American Horror Story: Coven was nominated for an additional 17 nominations and received two Emmy wins for Outstanding Lead Actress in a Miniseries or Movie (Jessica Lange) and Outstanding Supporting Actress in a Miniseries or Movie (Kathy Bates). The fourth season, titled American Horror Story: Freak Show, received 19 Emmy nominations and 5 wins.
Murphy began his career as a journalist writing for publications such as The Miami Herald, Los Angeles Times, the New York Daily News and Entertainment Weekly. His screenwriting career began in the late 1990's when Steven Spielberg purchased his romantic comedy Why Can't I Be Audrey Hepburn? Murphy's next effort was The WB's Popular, an award-winning black comedy/satire which he created and produced with his fellow Nip/Tuck executive producers Greer Shephard and Michael M. Robin.
In 2003, Murphy's Nip/Tuck premiered on the FX Network and became one of the network's most popular and well-known series. Nip/Tuck was recognized as one of the American Film Institute's 10 Best Television Shows of 2003 and 2004 and was the only first-year drama series in 2004 to earn a Golden Globe Award for Best Dramatic TV Series. In 2004 Murphy earned an Emmy Award nomination for Outstanding Directing for a Drama Series.
Murphy is currently in production on the final season of Glee, which won the 2011 and 2010 Golden Globe Award for Best Television Series Comedy/Musical, the Emmy Award for Outstanding Directing for a Comedy Series (for Murphy) and the Screen Actors Guild Award for Best Ensemble Cast in a Comedy Series. He is also currently in development on American Crime Story for FX.
In 2006 Murphy expanded to the big screen by writing, directing and producing his adaptation of the best-selling book Running with Scissors starring Annette Bening and Gwyneth Paltrow. Murphy also directed Julia Roberts in Eat Pray Love, the critical and commercial hit based on an adaptation of Elizabeth Gilbert's memoir.
For speaker-related inquiries, email speakers@caa.com, or send us a message using the form below.