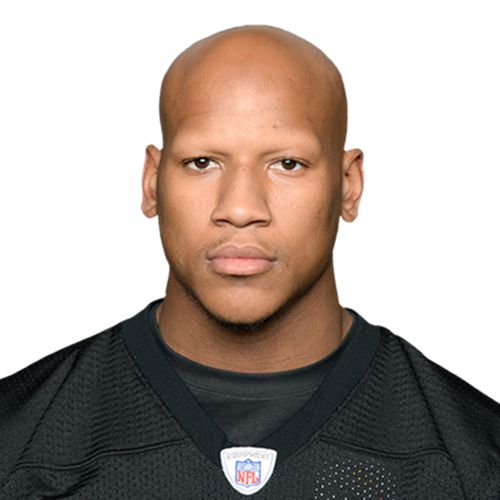 Inquire below to book Ryan Shazier
Linebacker, Pittsburgh Steelers
Ryan Shazier: Biography at a Glance
Selected in the first round and 15th overall by the Pittsburgh Steelers in the 2014 NFL Draft
Two-time Pro Bowl Selection
Has worked with the National Alopecia Foundation in efforts to help support kids suffering from the autoimmune disease
Linebacker, Pittsburgh Steelers
Ryan Shazier's story is one of inspiration, strength and courage.
A 2014 first-round draft pick and two-time Pro Bowl selection, Shazier was partially paralyzed when he suffered a severe spinal cord injury while making a tackle during a game in December 2017 at Paul Brown Stadium. He underwent spinal stabilization surgery days later and was told he had a 20% chance of ever walking again. Shazier spent months in the University of Pittsburgh Medical Center's Rehabilitation Institute and after his discharge, he entered an outpatient therapy program.
In the year plus he was strapped to a backboard and carted off the field to an ambulance, Shazier has hit a number of incredible milestones along the way. He's gone from a hospital bed to a wheelchair, then a walker, then two canes, and then one. He has been an inspiration since that seemingly routine tackle, taking a positive approach to his recovery and demonstrating serious mental toughness.
It's been a long and painful road for Shazier and he continues to prove all of us wrong with each achievement, from stunning the crowd at the NFL draft by walking across the stage to most recently pulling off box jumps and dancing at his recent wedding.
To book a speaker, or for more information, call 424-288-2898, or send us a message using the form below.