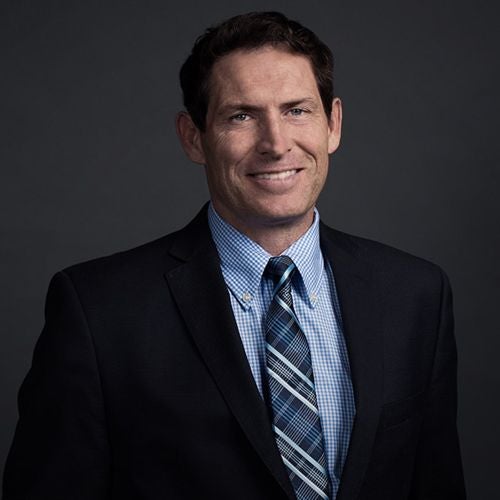 Inquire below to book Steve Young
Hall of Famer & ESPN Analyst
Steve Young: Biography at a Glance
Legendary former quarterback for the San Francisco 49ers, two time NFL MVP, 1994 Super Bowl MVP, inducted into the Hall of Fame in 2005
Current NFL Analyst for ESPN
Co-Founder and Managing Director of Huntsman Gay Global Capital, a private equity buyout fund with over $4.25 billion in committed capital
Founder and Chair of the Forever Young Foundation
Hall of Famer & ESPN Analyst
Steve Young is a former professional American football player who played 15 seasons in the National Football League, best known for his tenure as the quarterback for the San Francisco 49ers who led them to victory in the 1994 Super Bowl, earning the Super Bowl MVP award.
Young was named the NFL MVP in 1992 and '94, holds numerous NFL and 49er records, and was inducted into the Pro Football Hall of Fame in 2005. Young is currently an NFL Analyst for ESPN and a managing director for private equity firm, HGGC.
Young played college football for Brigham Young University, and began his professional career in the United States Football League. In 1984, Young transitions to the NFL and was drafted by the Tampa Bay Buccaneers, where he played until being traded to the San Francisco 49ers in 1987. Young was the backup to legendary quarterback Joe Montana for the 1987 – 1990 seasons, at which time he took over and began his own legacy.
A two-time league MVP, Young completed 2,667 of 4,149 passes for 33,124 yards and 232 touchdowns, with 107 interceptions, and 43 rushing touchdowns. His 96.8 career passer rating is the fifth highest in NFL history, and the all-time highest among retired players. His 4,239 rushing yards are the fourth most ever gained by a quarterback. Young was the NFL's top rated passer in six different seasons and led the league in touchdown passes four times. During his time with the 49ers, Young had a passer rating of 101.4, which is the highest in franchise history.
Young is currently a managing director of Huntsman Gay Global Capital, which he co-founded with billionaire industrialist Jon M. Huntsman and former Bain Capital executive Robert C. Gay. HGGC is a private equity firm with over $4.25 billion of cumulative capital commitments. The firm was named Mid-Market Private Equity Firm of the Year by Mergers & Acquisitions magazine in 2014.
Young is also an active NFL analyst for ESPN, who travels to various cities around the country for "Monday Night Countdown" and the pre- and post-game editions of "SportsCenter." Young annually contributes to ESPN's Super Bowl and NFL Draft coverage.
In 1993, Young founded the Forever Young Foundation, a charitable organization that aids children facing significant physical, emotional, and financial challenges by providing academic, athletic, and therapeutic opportunities. He also serves as a National Advisor to ASCEND: A Humanitarian Alliance.
To book a speaker, or for more information, call 424-288-2898, or send us a message using the form below.