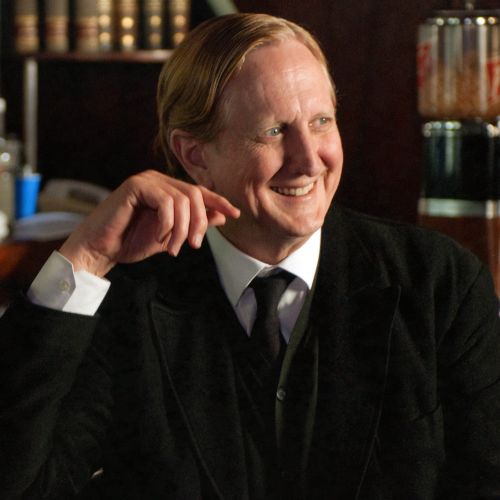 Inquire below to book
T Bone Burnett
Award-Winning Producer & Composer
At a Glance
T Bone Burnett

: Biography at a Glance
Five-time Grammy winning-music producer behind "The Hunger Games," "Cold Mountain," "O Brother, Where Art Thou?" and "Inside Llewyn Davis"
Won an Oscar for best original song for "The Weary Kind" in "Crazy Heart"
Has produced tracks for Elvis Costello, Roy Orbison, John Mellencamp, Willie Nelson and Taylor Swift
TV credits include "The Voice," "True Detective" and "Nashville"
Biography
In his conversations and speeches, T Bone Burnett focuses on his celebrated work as a composer, music supervisor and producer for films such as Inside Llewyn Davis, The Hunger Games, O Brother, Where Art Thou?, Walk the Line, Across the Universe, Cold Mountain and The Big Lebowski. Burnett-who won an Academy Award for Best Original Song for "The Weary Kind," the theme from Crazy Heart, for which he also served as a producer-initially made his mark as a heartfelt and witty recording artist with albums such as Truth Decay and Proof Through the Night, and as a highly sought-after producer for an array of artists including Roy Orbison, Elvis Costello, Los Lobos, Emmylou Harris and Sam Phillips.
Building on decades of critical acclaim and millions of records sold, Burnett's recent years have been his most creatively prodigious and successful; in addition to his film work, Burnett produced Robert Plant and Alison Krauss's wildly popular Raising Sand--which won wide acclaim and numerous Grammys--as well as albums for B.B. King, John Mellencamp, Tony Bennett and k.d. lang, Jakob Dylan, Willie Nelson, Cassandra Wilson, Gregg Allman, Taylor Swift and many others.
For this special event, Burnett will discuss the finely hewn craft of matching music to image and share his recollections of working with the Coen brothers, Wim Wenders, Anthony Minghella and Scott Cooper. Burnett will show clips from many films to which he has made indelible contributions, as well as his favorite movie musical moments from other great films that have influenced his work.
Burnett currently resides in Los Angeles.
For speaker-related inquiries, email speakers@caa.com, or send us a message using the form below.