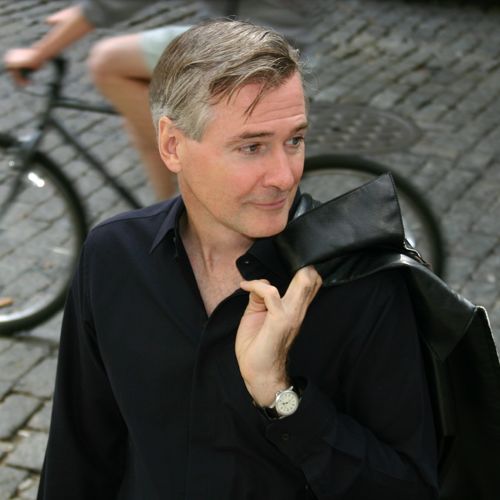 Inquire below to book
John Patrick Shanley
Playwright & Director
At a Glance
John Patrick Shanley

: Biography at a Glance
Received a Tony and a Pulitzer Prize for his play "Doubt"
Directed the play's film adaptation, which received five Oscar nominations, including best adapted screenplay
Received the 2009 Lifetime Achievement Award from the Writers Guild of America
Other plays include "Outside Mullingar," "Danny and the Deep Blue Sea," "Savage in Limbo," "Italian-American Reconciliation," "Welcome to the Moon," "Four Dogs and a Bone," "The Dreamer Examines His Pillow," "Dirty Story," "Defiance," "Beggars in the House of Plenty" and "Storefront Church"
Biography
John Patrick Shanley is from The Bronx, New York. His plays include Outside Mullingar, Danny and the Deep Blue Sea, Savage in Limbo, Italian-American Reconciliation, Welcome to the Moon, Four Dogs and a Bone, The Dreamer Examines His Pillow, Dirty Story, Defiance, Beggars in the House of Plenty and Storefront Church. His theatrical work is performed extensively across the United States and around the world. For his play, Doubt, he received both the Tony Award and the Pulitzer Prize. In the arena of screenwriting, he has nine films to his credit, most recently Doubt, with Meryl Streep, Philip Seymour Hoffman and Amy Adams, which was nominated for five Academy Awards, including Best Adapted Screenplay. The film of Doubt was also directed by Shanley. Other films include Five Corners (Special Jury Prize, Barcelona Film Festival), Alive, Joe Versus the Volcano, which he also directed, and Live From Baghdad for HBO (Emmy nomination). For his script of Moonstruck he received both the Writers Guild of America Award and an Academy Award for best original screenplay. The Writers Guild of America awarded Shanley the 2009 Lifetime Achievement In Writing.
Reviews
Just wanted to say how much we enjoyed Mr. Shanley's visit to our campus. He was an ideal guest. I hope that he had a great time as well. We look forward to exciting new works from him the future.
Dickinson College
For speaker-related inquiries, email speakers@caa.com, or send us a message using the form below.