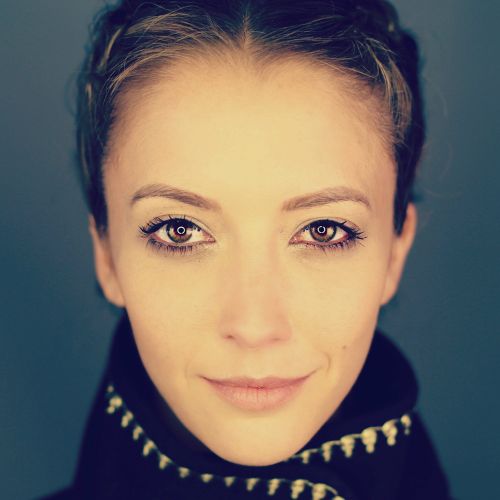 Inquire below to book Taryn Southern
Digital Producer, Storyteller, & Technologist
Taryn Southern: Biography at a Glance
Content creator, videos have received more than 500 million views across YouTube, and been featured in Vanity Fair, Fast Company, People, Forbes, Glamour, Cosmopolitan, and more
Founder of digital production & consulting company Happy Cat Media
Currently producing a documentary on the human brain, working on an animated VR series for Google, and composing an album with AI
Co-founder of Ladies of Crypto, creator of Taryn Token
Digital Producer, Storyteller, & Technologist
Taryn Southern is an artist, technologist, comedian, storyteller, and internet personality whose videos have received more than 500 million views across YouTube and been featured in Vanity Fair, Fast Company, People, Forbes, Glamour, Cosmopolitan, and more.
Passionate about the intersection of science, tech, and storytelling, Taryn is currently producing a documentary on the future of the human brain, working on an animated VR series for Google, and composing a music album with artificial intelligence.
An early adopter of digital media, Taryn was one of the first people to sell two television series based on web videos—"Project MyWorld" to DirecTV and "Private High Musical" to MTV in 2007 and 2008. She later guest starred on more than a dozen TV shows, was a co-host of Discovery Channel's highest rated late night talk show, "Shark After Dark," and hosted her own Top 20 Countdown show on SiriusXM Radio.
In 2003, Taryn founded digital production and consulting company Happy Cat Media, which has advised dozens of companies on digital media strategies and influencer campaigns, and produced more than 1500 videos for companies like Snapchat, Marriott, Maker Studios, Focus Features, and ATTN. She is in the process of creating a TV pilot with ATTN that will focus on millennial issues.
One of Taryn's current projects is a music album titled "I AM AI," which she is composing entirely with artificial intelligence. The album's first single, "Break Free," was released in 2017 and received international attention as the first pop song composed and produced entirely with AI. The second single, "Life Support," was released this past February, along with a music video created and released in 360 virtual reality.
Taryn is active in the world of virtual and augmented reality, and has worked as a brand ambassador for HTC Vive, Samsung, Oculus, Geena Davis' Women in Media, and was recently awarded one of ten grants by Google to create an experimental VR series.
Also passionate about blockchain technology, Taryn is a co-founder of Ladies of Crypto, a cryptocurrency community for women, and Taryn Token, the world's first tokenized song that enables large scale creative collaborations that splits backend royalties using Ethereum smart contracts.
Taryn is also an angel investor, advisor, and advocate of disruptive companies in blockchain, longevity, clean energy, and reproductive technology spaces.
"Taryn was amazing."

Dubai World Trade Center
To book a speaker, or for more information, call 424-288-2898, or send us a message using the form below.