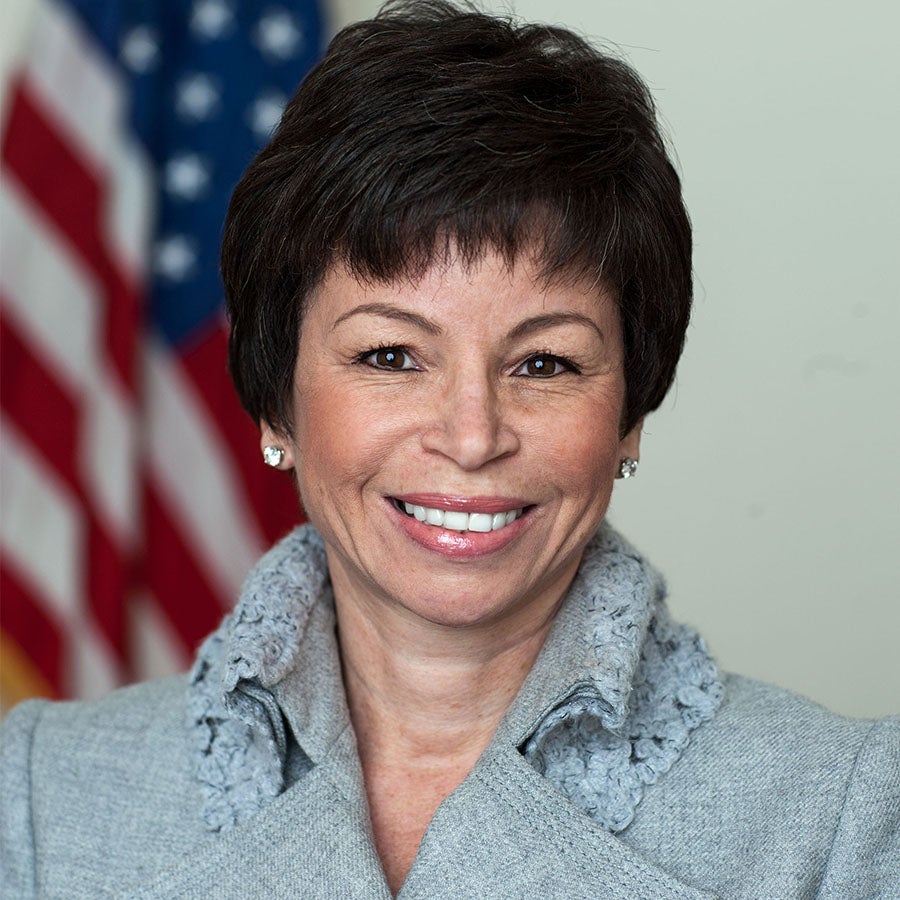 Inquire below to book Valerie Jarrett
Former Senior Advisor, Obama Administration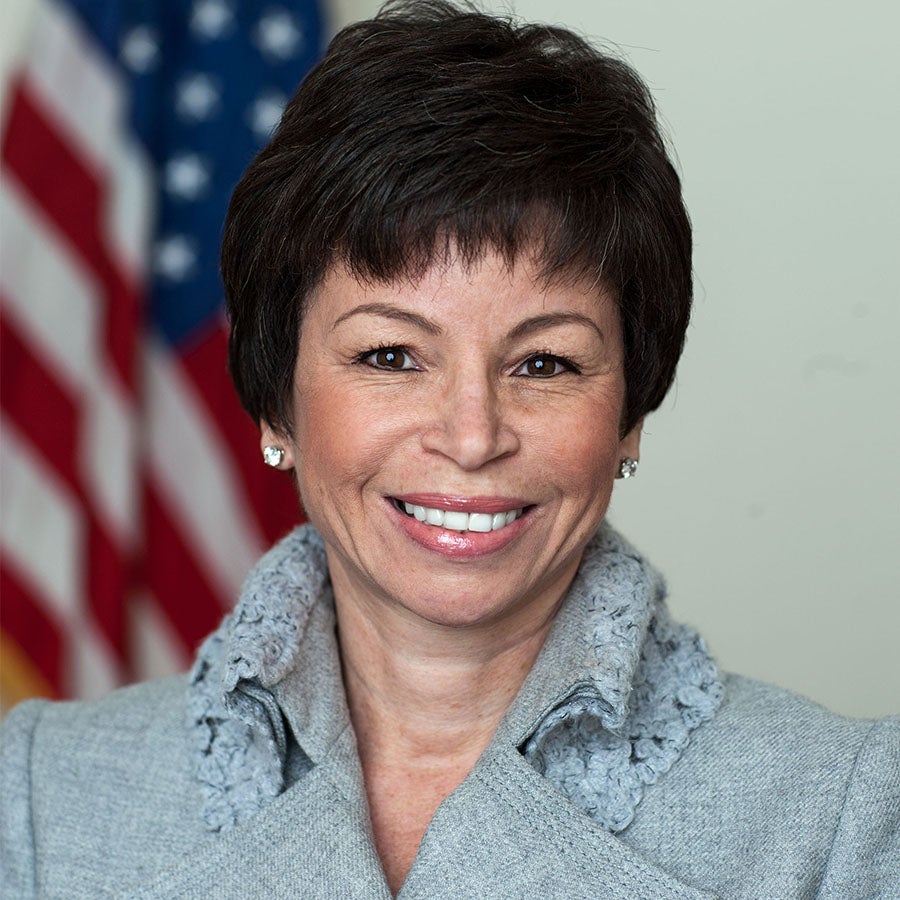 Valerie Jarrett
Senior Advisor to both the Obama Foundation and Attn:, and Senior Distinguished Fellow at the University of Chicago Law School
Serves on the boards of Ariel Investments, 2U, John F. Kennedy Center for Performing Arts, and was appointed as the first independent board member of ride-hailing service, Lyft Inc.
Senior Advisor to President Barack Obama throughout the President's two terms in office
Oversaw the Offices of Public Engagement and Intergovernmental Affairs and Chaired the White House Council on Women and Girls
Led the Obama Administration's efforts to expand and strengthen access to the middle class, and boost American businesses and our economy
Championed the creation of equality and opportunity for all Americans, and economically and politically empowering women in the United States and around the world
Former Senior Advisor, Obama Administration
Valerie B. Jarrett is a former Senior Advisor to the President under the Obama Administration, notable for being Obama's longest serving advisor and trusted confidante.
She is currently a senior advisor to the Obama Foundation and the media company ATTN:. She also serves on the boards of Ariel Capital Management Holdings, 2U, and Lyft, and is a senior fellow at the University of Chicago Law School.
Under Obama, Ms. Jarrett served as Director of the Offices of Public Engagement and Intergovernmental Affairs and Chaired the White House Council on Women and Girls. She worked throughout her tenure at the White House to mobilize elected officials, business and community leaders, and diverse groups of advocates. She led the Obama Administration's efforts to expand and strengthen access to the middle class, and boost American businesses and our economy.
Ms. Jarrett was also a champion of equality and opportunity for all Americans, and worked to empower woman around the world both economically and politically. She oversaw the Obama Administration's advocacy efforts to support working families, including policies aimed at raising the minimum wage, and promoting equal pay, paid leave, paid sick days, workplace flexibility, and affordable childcare. She also led the campaigns to reform our criminal justice system, end sexual assault, and reduce gun violence.
Ms. Jarrett has a background in both the public and private sectors. She served as the Chief Executive Officer of The Habitat Company in Chicago, Chairman of the Chicago Transit Board, Commissioner of Planning and Development, and Deputy Chief of Staff for Chicago Mayor Richard M. Daley. She also served as the director of numerous corporate and not-for-profit boards including Chairman of the Board of the Chicago Stock Exchange, Chairman of the University of Chicago Medical Center Board of Trustees, and Director of the Federal Reserve Bank of Chicago. Ms. Jarrett has also received numerous awards and honorary degrees, including TIME's "100 Most Influential People" as well as the Abner J. Mikva Legal Legends Award.
Jarrett received her B.A. from Stanford University in 1978 and her J.D. from the University of Michigan Law School in 1981.
There were tears, chills and thought provoking conversations after Valerie spoke - I am convinced that these types of conversations inspire more important conversations. Conversations that align people where they thought they were divided AND encourage people to share their thoughts/feelings when they did not feel empowered to do so before.
2U, Inc.
The students really enjoyed having Valerie on campus last night. The talk was exactly what they needed as we get closer to final exams here on campus. They left feeling refreshed, energized, and ready to go make a difference in their communities. Thanks for working with us to make this event happen.
Virginia Tech
She was amazing. What a wonderful night!
Center for Women in Law at University of Texas Austin
AOL absolutely loved having Valerie.
AOL
All went perfect. It was a wonderful commencement speech. We were so thrilled to have her be a part of this special day. Thank you for all of your help.
Northeastern Illinois University
As I reflected on the event, I came to the realization that your message has left an indelible mark on our collective hearts and minds. So many pearls of wisdom, sharing a story of compassionate leadership, layered with humour that offered us glimpses into your world of power and influence that started in a foreign land and led to the White House, and many points in between. A story that has sparked conversations about civic responsibility, choices, consequences, personal accountability, mentoring, empowerment, hope, equality, diversity and inclusion, how we achieve success in business and life, and much, much more.
Stewart McKelvey
I thought I would share the speaker ratings from The Art of Leadership for Women. As you can see, Valerie was the highest rated speaker. She was fantastic.
Art of Leadership
To book a speaker, or for more information, call 424-288-2898, or send us a message using the form below.