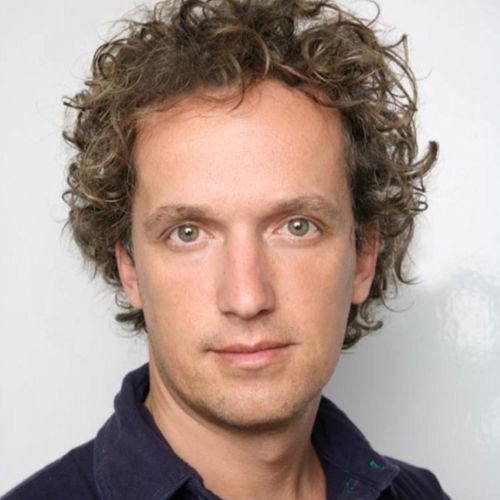 Inquire below to book Yves Behar
Designer & CEO, fuseproject
Yves Behar: Biography at a Glance
Founder and CEO of fuseproject, named one of Fast Company's "Top 10 Most Innovative Companies in Design"
Named one of TIME'S "Top 25 Visionaries"
Chief creative officer of the wearable technology company Jawbone
Has collaborated with Herman Miller, GE, Puma, PayPal, SodaStream, Samsung, Issey Miyake and Prada
Designer & CEO, fuseproject
Named one of TIME's "Top 25 Visionaries," designer Yves Behar has produced some of the new millennium's most coveted objects, like the Leaf lamp, the Jawbone headset, and the XO laptop for One Laptop per Child.
Over the past decade, Yves Behar and his firm fuseproject have become the design group that companies turn to for a game-changing idea. Take the re-invention of the Bluetooth headset, for one; or the re-envigoration of the venerable but dowdy Birkenstock line; or Behar's LED-chic Leaf lamp for Herman Miller. His other collaborations with renowned partners such as Herman Miller, GE, Puma, PayPal, SodaStream, Samsung, Issey Miyake, Prada and many others have received international acclaim. fuseproject was recently named one of the "World's Top 10 Most Innovative Companies in Design" by Fast Company.
Behar currently serves as the Chief Creative Officer of the wearable technology company Jawbone. He handles the design of the Jawbone brand packaging, communications and products.
Behar and fuseproject put the green bunny ears on the XO laptop -- and who redesigned the next-gen XOXO laptop. This quirky but deeply felt project encapsulates much of his recent work, fusing gotta-have-it design with a mission of social responsibility.
"He has the ability to strip something down to its basic functional logic and then apply a set of emotional and aesthetic considerations to create something unique. It's an art."

Chief Design Officer, Johnson & Johnson
To book a speaker, or for more information, call 424-288-2898, or send us a message using the form below.