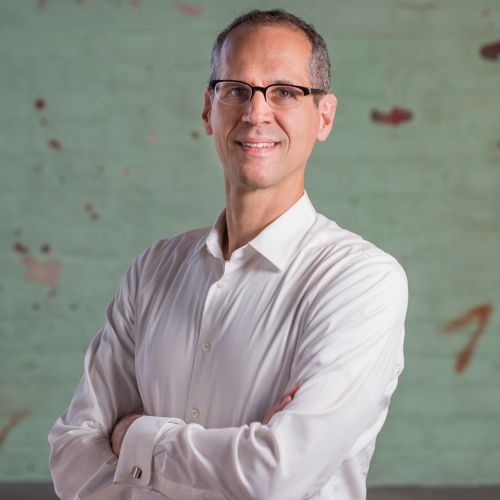 Inquire below to book Alex Blumberg
CEO & Co-Founder, Gimlet Media
Alex Blumberg: Biography at a Glance
Founder and CEO of the podcast network Gimlet Media
Former producer at "This American Life" and "Planet Money"
Has won every major award in broadcast journalism, including the George Polk Award, the duPont-Columbia Award and the Peabody Award
Executive producer on the TV version of "This American Life," which aired on Showtime and won three Emmys, including the award for best non-fiction television series
CEO & Co-Founder, Gimlet Media
Alex Blumberg is the CEO and co-founder of Gimlet Media. Blumberg is an award-winning radio journalist known for his work as a producer on the wildly popular podcasts This American Life and Planet Money. Blumberg was a co-founder of Planet Money and hosted the first season of the podcast Startup.
Blumberg's work has won every major award in broadcast journalism, including the Polk, the duPont-Columbia and the Peabody. His award-winning documentary on the housing crisis, The Giant Pool of Money, which he co-reported and produced with Adam Davidson, was named one of the last decade's top ten works of journalism by the Arthur L. Carter School of Journalism and New York University.
Blumberg co-founded Planet Money with Adam Davidson. Through podcasts, radio stories, documentaries, and blog posts, Planet Money delivers economic journalism in a fresh, accessible, humorous and yet hard-hitting way. Blumberg executive produced the interactive project Planet Money Makes a T-Shirt, which won almost every major online award including an Emmy.
Blumberg also served as executive producer on the television version of This American Life, which aired on the Showtime network. The show earned rave reviews from almost every major market television critic. It won three Emmy Awards, including the award for Outstanding Nonfiction Series.
Throughout his extensive career in audio journalism, Blumberg has done radio documentaries covering such diverse topics as life aboard a U.S. aircraft carrier, teenage Steve Forbes supporters and prisoners staging a production of Hamlet. Blumberg has been a featured guest on Meet the Press and other television programs. He lives with his wife and two children in Brooklyn, New York.
To book a speaker, or for more information, call 424-288-2898, or send us a message using the form below.