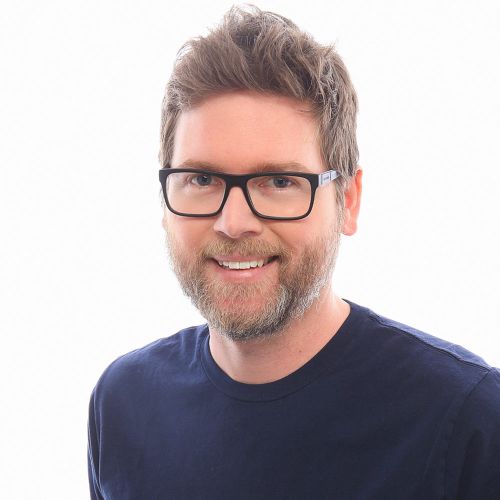 Inquire below to book
Biz Stone
Co-Founder of Twitter
At a Glance
Biz Stone

: Biography at a Glance
Biz Stone is a former Xanga and Google employee turned co-founder of Twitter
He returned to Twitter in 2017 to guide company culture
Biz is the Co-founder of Jelly, a complete reimagining of Search, which was sold to Pinterest
He is also the co-founder of the blog-publishing platform Medium
He is the author of Things a Little Bird Told Me
Biz was named "Nerd of the Year" by GQ and "Entrepreneur of the Decade" by Inc. Magazine
Stone was one of TIME magazine's "100 Most Influential People in the World"
His Twitter earned an Emmy in 2015
Biography
Christopher "Biz" Stone is an American entrepreneur who is best known as the co-founder of social media platform Twitter, blog-publishing platform Medium, and search engine Jelly. A progenitor of social media, Biz has been developing large-scale systems that facilitate the open exchange of information for nearly two decades.
Biz is also an active angel investor, board director, public speaker, and a prominent philanthropist. Most recently, Biz sold Jelly to Pinterest and returned to Twitter, full time.
Biz has been honored with the International Center for Journalism Innovation Award, Inc. Magazine named him "Entrepreneur of the Decade," TIME listed him as one of the "100 Most Influential People in the World," and GQ named him "Nerd of the Year." In 2014, The Economist recognized Biz with their annual Innovation Award. In 2015, Biz's Twitter won an Emmy and Biz received CIPR's most prestigious accolade for his leadership at the forefront of developing new forms of media.
Biz's philanthropic efforts are focused in the areas of animal rights, environmentalism, and education. He is an advisor and contributor to DonorsChoose, a nonprofit that helps classrooms in need. He and his wife also founded and operate the Biz and Livia Stone Foundation, which supports education and conservation in California.
In addition to being a technologist, Biz is a Visiting Fellow at The University of Oxford, an Executive fellow at UC Berkeley, a filmmaker, and an author. Stone's book is titled, "Things A Little Bird Told Me," a sometimes humorous memoir in the business category. Having started out as an artist, Biz stresses creativity, learning from mistakes, and celebrating the triumph of humanity with a little help from technology. 
Reviews
Mr. Stone was a huge hit, charming the audience with his easy-to-connect speech and friendly approach.
World Knowledge Forum
Biz's speech really resonated with the nearly 13,000 attendees. It truly became what we wanted it to be - an intelligent and honest dialogue about the role and impact technology plays in how society engages and connects.
Microsoft
Biz was absolutely amazing today! The whole group so enjoyed getting to hear his story and vision for the future.
Citigroup
For speaker-related inquiries, email speakers@caa.com, or send us a message using the form below.