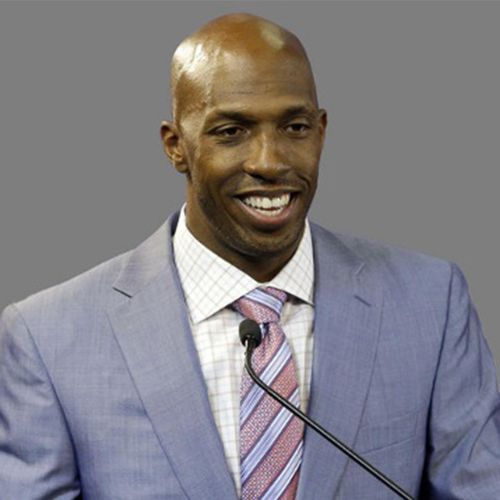 Inquire below to book
Chauncey Billups
NBA All-Star & ESPN Analyst
At a Glance
Chauncey Billups

: Biography at a Glance
Played 17 seasons in the NBA for the Boston Celtics, Detroit Pistons, Denver Nuggets, New York Knicks and Los Angeles Clippers
Five-time NBA All-Star and three-time All-NBA Team selection
Named the NBA Finals MVP in 2004
As captain, led the USA basketball team to a gold medal in the 2010 International Basketball Federation World Cup
NBA analyst for ESPN
Biography
Chauncey Billups recently announced his retirement after playing 17 seasons in the NBA. Following his sophomore season at the University of Colorado, Chauncey declared early for the 1997 NBA Draft, where he was selected third overall by the Boston Celtics. He is a five-time NBA All-Star and three-time All-NBA Team selection. Chauncey was named the NBA Finals Most Valuable Player (MVP) in 2004 after leading the Detroit Pistons to an NBA Championship. Additionally, Chauncey captained the USA Basketball team to a gold medal in the 2010 FIBA World Championship.
Up next, Chauncey will be joining ESPN as an NBA in-studio analyst for the upcoming 2014-2015 season. He will appear on SportsCenter, NBA Tonight, NBA Coast to Coast and other shows airing on the network.
In 2010, he launched the Chauncey Billups Elite Basketball Academy, which is the top youth development camp in Colorado.
For speaker-related inquiries, email speakers@caa.com, or send us a message using the form below.