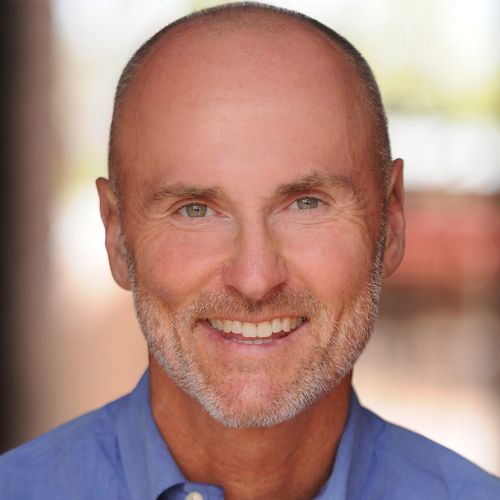 Inquire below to book
Chip Conley
Former Head of Global Hospitality and Strategy for Airbnb, NYT Best Selling Author & Founder of Modern Elder Academy
At a Glance
Chip Conley

: Biography at a Glance
Chip Conley is an American hotelier and hospitality entrepreneur who formerly served as Strategic Advisor for Hospitality and Leadership and Global Head of Hospitality for Airbnb.
He taught his award-winning methods to hundreds of thousands of Airbnb hosts in nearly 200 countries and created the Airbnb Open that brings thousands together in a global festival of belonging.
Chip is also the founder of America's second-largest boutique hotel company, Joie de Vivre.
His book, Wisdom at Work: The Making of a Modern Elder, ignites a powerful conversation about the value of the humility, emotional intelligence, and wisdom that come with age.
He founded Modern Elder Academy, the first midlife wisdom school dedicated to transforming aging.
He also authored Peak and the New York Times bestseller Emotional Equations, which share his own theories on transformation and meaning in business and life
Conley received hospitality's highest honor, the Pioneer Award, joining industry icons Marriott, Kimpton, and Wynn.
Biography
The iconic boutique hotelier who helped Airbnb's founders turn their fast-growing tech start-up into a global hospitality brand, Chip Conley is a New York Times bestselling author whose manifesto on ageism, Wisdom@Work: The Making of a Modern Elder, is inspired by his experience of being both a mentor and an intern in his 50s. After selling the company he started as a rebel entrepreneur at age 26, Joie de Vivre Hospitality, Chip wasn't sure what was next. He could have retired at age 52. But the young founders of Airbnb came calling. He served as Airbnb's Head of Global Hospitality & Strategy for four years — while also being CEO Brian Chesky's mentor — and continues today as a Strategic Advisor to the company's leadership. While writing Wisdom@Work, Chip was inspired to build the world's first "midlife wisdom school," the Modern Elder Academy, with a 3-acre oceanfront campus in Baja California Sur, Mexico. Chip is an active mentor to six young CEO founders in the hospitality/tech world, and serves on the board of Encore. org and the advisory board for the Stanford Center for Longevity. He believes curiosity is the elixir of life and started learning Spanish and surfing at age 58.
Reviews
I love the Joie de Vivre heart icon that Chip uses to illustrate how a passionate corporate culture breeds happy employees, which leads to satisfied customers, which results in a profitable and sustainable business.
Sir Richard Branson
Chip is that rare breed of CEO who possesses both a brilliant business mind and a very big heart. He's a true role model for anyone who wants to lead.
Gavin Newsom
He was fantastic. I thought he was going to be great and he exceeded my expectations.
Boston Financial Data Services
For speaker-related inquiries, email speakers@caa.com, or send us a message using the form below.