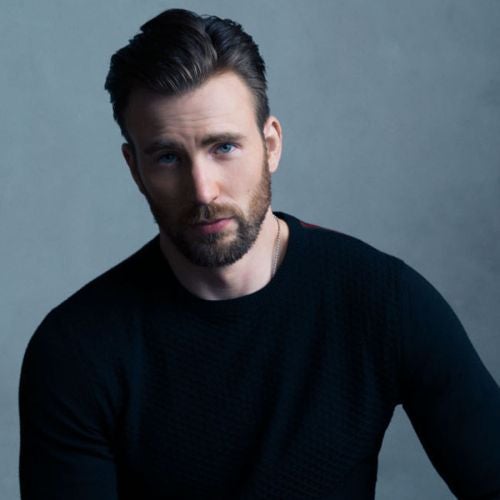 Inquire below to book Chris Evans
Star, Marvel's "Captain America"
Chris Evans: Biography at a Glance
Star of the blockbuster Captain America films, which have catapulted to enormous success among the superhero franchises
Reprised his role as Captain America in The Avengers series, some of the highest grossing movies from Marvel Comics
Reprised the role of The Human Torch in the action hit Fantastic Four: Rise of the Silver Surfer, re-teaming with his original Fantastic Four castmates
Directed, produced and starred in the 2014 film, Before We Go, which premiered at the Toronto Film Festival
Other credits include Snowpiercer, Playing it Cool, Not Another Teen Movie, Fantastic Four, What's Your Number? Push and The Losers
Star, Marvel's "Captain America"
Actor, filmmaker, and producer Chris Evans has emerged as one of Hollywood's most in-demand figures for both big budget and independent features.
Best known for is his role as Steve Rodgers, a.k.a. Captain America, Evans has starred in three installments of Marvel's "Captain America" franchise and three installments of Marvel's "Avengers" franchise, most recently "Avengers: Infinity War," with cameos as Captain America in several other Marvel films.
Evans 's portrayal of Captain America began with the highly successful "Captain America: The First Avenger" (2011), followed up by "Captain America: The Winter Soldier" (2014) and "Captain America: Civil War" (2016). In each film, Evans reprises his role as the famed Marvel Comics character, Steve Rogers, who transforms into Captain America after volunteering for a top-secret research project in hopes of defending America's ideals. Both follow-up films grossed over $713 million each at box offices worldwide.
Evans also starred in Bong Joon-ho's 2013 fantasy sci-fi film "Snowpiercer" opposite Octavia Spencer, Tilda Swinton, John Hurt, and Ed Harris. Set in a world covered in snow and ice, the film follows a train full of travelers who struggle to co-exist.
Evans marked his feature film directorial debut with "Before We Go," written by Ron Bass. Evans also produced and starred in the film alongside Alice Eve and Mark Kassen. The film premiered at the 2014 Toronto Film Festival and was well received.
In "The Avengers: Age of Ultron," Evans starred opposite Robert Downey Jr., Samuel L. Jackson, Scarlett Johansson, Mark Ruffalo, and Chris Hemsworth. With an opening weekend box office of $187.7 million, its debut was only topped by its predecessor, "The Avengers" in 2012, which smashed previous domestic records for any movie's first three days and continued to break box office records with a current worldwide gross of over $1.5 billion.
In 2011, Evans starred in Adam and Mark Kassen's indie film "Puncture." In the film, based on a true story, Evans portrays a drug addict who becomes involved in a legal battle between a safety-needle inventor and a monopolizing medical supply corporation.
In the 20th Century Fox superhero hit "Fantastic Four," Evans plays the role of Johnny Storm, a.k.a. The Human Torch, alongside cast mates Jessica Alba, Michael Chiklis, and Ioan Gruffudd. Evans reprised the role in the 2007 sequel "Fantastic Four: Rise of the Silver Surfer."
His other film credits include Ariel Vroman's drama The Iceman opposite Michael Shannon; Mark Mylod's comedy "What's Your Number?" opposite Anna Faris; Edgar Wright's action comedy, "Scott Pilgrim vs. the World," opposite Michael Cera; Sylvain White's "The Losers" with Jeffrey Dean Morgan and Zoe Saldana; "Push" opposite Dakota Fanning; "Street Kings" with Keanu Reeves and Forest Whitaker; and Danny Boyle's critically acclaimed "Sunshine." Additional credits include "The Loss of a Teardrop Diamond," "Cellular," "The Perfect Score," "Fierce People," and the romantic drama "London." Evans' first cinematic role was in the 2001 hit comedic spoof, "Not Another Teen Movie."
Raised in Massachusetts, Evans began his acting career in theater before moving to New York where he studied at the Lee Strasberg Institute.
To book a speaker, or for more information, call 424-288-2898, or send us a message using the form below.