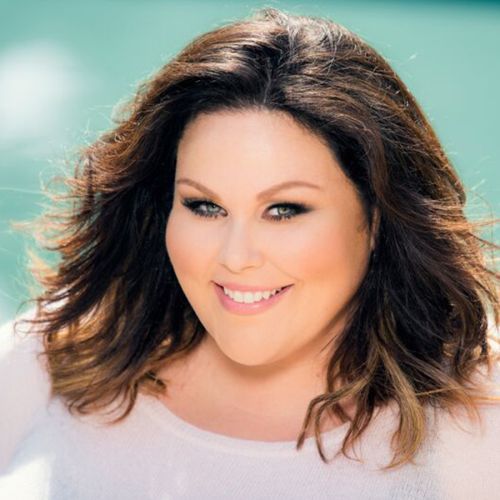 Inquire below to book Chrissy Metz
Star, NBC's "This Is Us"
Chrissy Metz: Biography at a Glance
Best known for her role as 'Kate Pearson' on the hit NBC show This Is Us
Nominated for a Golden Globe Award for Best Supporting Actress in a Series, Miniseries, or Motion Picture Made for Television for her role on This Is Us
Previously seen as 'Ima "Barbara" Wiggles' on Ryan Murphy's American Horror Story: Freak Show and as 'Chunk' on My Name is Earl
Star, NBC's "This Is Us"
Chrissy Metz is an actress best known for her role as Kate Pearson on the acclaimed NBC drama "This is Us," which has been nominated for Best Drama Series by the Emmys (2017), Golden Globes (2017 and 2018), and the Critics Choice Awards (2018).
Chrissy herself was nominated for Best Supporting Actress by the Golden Globes (2017 and 2018) and the Emmys (2017). She also shared the SAG Award for Outstanding Performance by an Ensemble in a Drama Series with her castmates. Her personal memoir, "This Is Me," was released in 2018.
On her 30th birthday in a movie theater, Chrissy had her first panic attack. The result was an ambulance ride to the ER and a journey of self-exploration that would ultimately change the course of her life. Her deeply personal memoir, "This Is Me: Loving the Person You Are Today," shares with readers the experiences from early childhood that informed her future and the outlook she has learned to live by since that day at the movies.

Chrissy Metz grew up in Gainesville Florida, with a single mom, step siblings and a loving grandmother. She moved to LA to pursue her dream of acting after community college, only to find herself assisting her own agent for years before her first break on "American Horror Story." Her rise to celebrity has been both a long journey and an overnight success.

Her relentless positivity and confidence has been a beacon of hope for women dealing with self-worth issues and for young people searching for self-acceptance. It would have be easy for her to just focus her memoir on her unlikely path and the unshakable positivity she embodies, and while she hopes to share this philosophy, it would be impossible to inspire readers without also showing them what she has been through.

Like many, Chrissy uses food to cope with unresolved issues. In her memoir she explores this lifelong battle with great honesty and tremendous hope. She teaches readers that with self-understanding comes a kind of self-love and confidence that can carry us through our biggest challenges. Her book is the most vulnerable and in-depth memoir from a celebrity yet.
Chrissy will star in upcoming Fox 2000 film "The Impossible."
"Everything went really well. Chrissy was so great with the students/audience members. We had several people who got emotional meeting her and it was so wonderful to that she connected with them. She spent a little extra time to meet everyone at the end of the night with was so appreciated. People LOVED her!"

University of St. Thomas
"Chrissy was absolutely FABULOUS – everyone loved her! What a genuine and down to earth soul."

Florence Crittenton
To book a speaker, or for more information, call 424-288-2898, or send us a message using the form below.