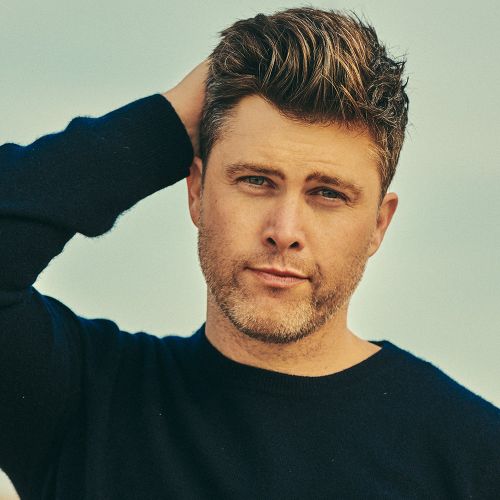 Inquire below to book
Colin Jost
Head Writer, Saturday Night Live & Co-Anchor, "Weekend Update"
At a Glance
Colin Jost

: Biography at a Glance
Colin Jost is one of the head writers on Saturday Night Live and co-anchor of "Weekend Update."
Earned three Writers Guild awards, a Peabody Award, and been nominated for 9 Emmy awards
Published in the The New Yorker magazine, The New York Times Magazine, Huffington Post, Staten Island Advance and Radar
Performed stand-up on Late Night with Jimmy Fallon, John Oliver's New York Stand Up Show and the Just for Laughs Comedy Festivals in Montreal and Chicago
Jost released his book, A Very Punchable Face: A Memoir in 2020
Biography
Colin Jost is the co-anchor of Saturday Night Live's "Weekend Update," alongside fellow cast member Michael Che. Additionally, Jost serves as one of the show's head writers.
Jost joined the cast as "Weekend Update" co-anchor in 2014. Jost has been a writer at SNL since 2005.
Jost has won four Writers Guild Awards, a Peabody Award and has been nominated for multiple Emmy Awards for his writing on SNL. He also wrote and starred in the Paramount/Netflix film Staten Island Summer, based on his days as a lifeguard growing up in New York. Jost and Che also hosted special editions of "Weekend Update" on MSNBC during the 2016 Republican and Democratic national conventions as well as the primetime "Weekend Update Summer Edition" in 2017.
Jost is a Staten Island native and Harvard graduate. His birthday is June 29. 
Reviews
Colin was simply fantastic to work with, a true professional through-and-through. He asked many thoughtful questions in advance of the performance to really get a sense of the company and the audience he would be performing in front of.
StubHub
He had glowing reviews from all our attendees and the audience said he was the highlight of the event.
Fidia Pharma USA
Excellent. He was funny, relatively clean, and made a concerted effort to make his material relevant to the audience and organization.
Jewish Family Services of Greater Dallas
Packed house! Everyone is through the moon.
Stillwell Partners
Rocked it tonight! Super nice guy, rockstar funny and really gracious onsite.
Talent Source
For speaker-related inquiries, email speakers@caa.com, or send us a message using the form below.