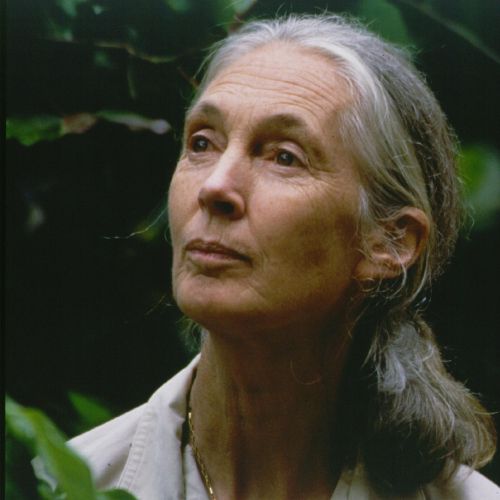 Inquire below to book
Jane Goodall
World Renowned Conservationist
At a Glance
Jane Goodall

: Biography at a Glance
One of the world's preeminent chimpanzee experts and beloved environmentalists 
Founded the Jane Goodall Institute
United Nations Messenger of Peace 
Studied under legendary anthropologist Louis Leakey
Travels the world extensively, sharing the stories of the chimpanzees she has come to know and revealing why we must preserve them for future generations
Biography
At eight years old, Dr. Jane Goodall decided that when she grew up, she would go to Africa and live with the wild animals she loved. Sixteen years later, she sailed to the continent, where she studied under legendary anthropologist Louis Leakey, who after a year, offered her the chance of a lifetime: to study wild chimpanzees at the Gombe Stream Reserve. From these beginnings, Goodall would go on to become one of the world's preeminent chimpanzee experts and beloved environmentalists.
Over her lengthy career, Jane Goodall has brought amazing insight into chimpanzees. With unrelenting study, she observed them make tools for hunting and eating, how they care for their young, and what their social interactions mean. Her research has appeared in National Geographic, in five major books, and in TV specials that bring viewers closer than ever to the lives of chimpanzees.
In 1977, Goodall founded The Jane Goodall Institute for Wildlife Research, Education, and Conservation. A leader in research and conservation, to this day, the Institute is one of the most important environmental groups in the country. Goodall has been frequently honored for her work, and is a UN Messenger of Peace.
Environmental speaker Jane Goodall travels the world extensively, sharing the stories of the chimpanzees she has come to know, and revealing why we must preserve them for future generations. Insightful and moving, her presentations intimately connect audiences to the natural world around them.
For speaker-related inquiries, email speakers@caa.com, or send us a message using the form below.