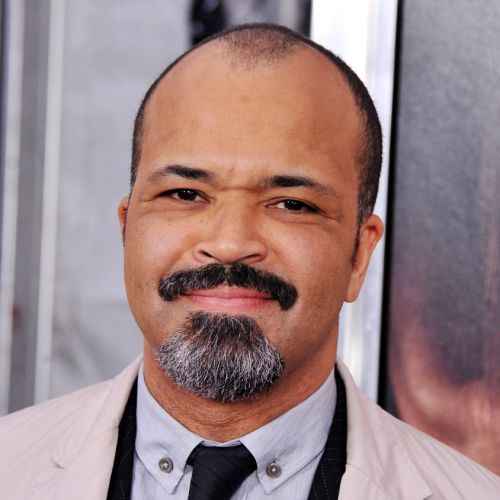 Inquire below to book Jeffrey Wright
Tony & Emmy-Award Winning Actor
Jeffrey Wright: Biography at a Glance
Stars in the HBO series "Westworld"
Credits include "BoJack Horseman," "The Hunger Games" and "Boardwalk Empire"
Won an Emmy and a Golden Globe for his role in the TV miniseries "Angels in America"
Vice Chairman of Taia Lion Resources and Chairman of Taia Peace Foundation
Named by the Government of Sierra Leone as the 'Peace by Piece' Ambassador for the country's 50th Anniversary Independence Celebration
Has worked with many organizations as an activist including Humanity for Progress and the New York Civil Liberties Union
Tony & Emmy-Award Winning Actor
Critically acclaimed actor Jeffrey Wright continually pushes the boundaries of his craft with inspiring and celebrated performances in an illustrious career that has spanned the worlds of theatre, film and television.
In addition to acting, Wright is Vice Chairman of Taia Lion Resources and Chairman of Taia Peace Foundation. He also serves on the boards of directors of the Tribeca Film Institute and Resolve and on the board of governors of Saint Albans School for Boys. Wright was named by the Government of Sierra Leone as the 'Peace by Piece' Ambassador for the country's 2011 50th Anniversary Independence Celebration.
Taia Peace Foundation was formed in 2007 with a focus on Sierra Leone and with a single aim: to assist rural communities in overcoming the so-called "resource curse." From Angola to Zimbabwe, Ghana to Guinea, Liberia to the DRC, Africa is rich in natural resources, yet largely absent is economic development of a level commensurate with what that resource potential might suggest. This disparity helps spawn hot zones of economic instability and social tension, the breeding ground for tragic episodes like the Sierra Leone Civil War of 1991- 2002. The seed for the creation of Taia Peace germinated near the Taia river in central Sierra Leone, but our hope is to work at the behest of communities across Africa as they endeavor to remove the economic barriers that limit their capacity to build a lasting peace.
Wright can be seen in Sony's THE IDES OF MARCH directed by and co-starring George Clooney. He also stars in Warner Bros.' EXTREMELY LOUD AND INCREDIBLY CLOSE directed by Stephen Daldry.
Wright, a gifted theater actor, was most recently on stage as the lead in John Guare's "A Free Man of Color" at Lincoln Center, directed by George C. Wolfe, a frequent collaborator. In 2001 and 2002 respectively, he earned an Obie award and a Tony nomination for his work in the play "Topdog/Underdog." Wright garnered a Tony Award in 1994 for his portrayal in Tony Kushner's Pulitzer Prize-winning epic "Angels in America," also directed by George C. Wolfe. Wright reprised his "Angels" role in HBO's 2003 mini-series adaption of the play, earning both a Golden Globe and an Emmy for his groundbreaking performance.
On film, Wright has portrayed a stunning array of icons and iconoclasts. Hisbrilliant portrayal of the renowned and controversial graffiti artist, Jean Michel Basquiat, in the 1996 film BASQUIAT, received widespread praise from critics and earned him an Independent Spirit Award nomination. On the other end of the spectrum, Wright has taken on roles in the 2006 and 2008 James Bond films, CASINO ROYALE and QUANTUM OF SOLACE and also in 2008, starred as Muddy Waters in CADILLAC RECORDS and as Colin Powell in Oliver Stone's W. In 2005, he co-starred in the award-winning film SYRIANA, and his other credits include Jonathan Demme's remake of THE MANCHURIAN CANDIDATE; Jim Jarmusch's BROKEN FLOWERS, earning another Independent Spirit Award nomination; Ang Lee's RIDE WITH THE DEVIL, and SHAFT. For his portrayal of Rev. Martin Luther King Jr. in HBO's BOYCOTT, he received a 2001 AFI award. He was most recently on screen in Duncan Jones' SOURCE CODE.
Born in Washington, D.C., Wright graduated from Amherst College, receiving a B.A. in political science in 1987 and earned a doctorate of humane letters from his alma mater in 2004. Wright resides in Brooklyn, NY.
To book a speaker, or for more information, call 424-288-2898, or send us a message using the form below.