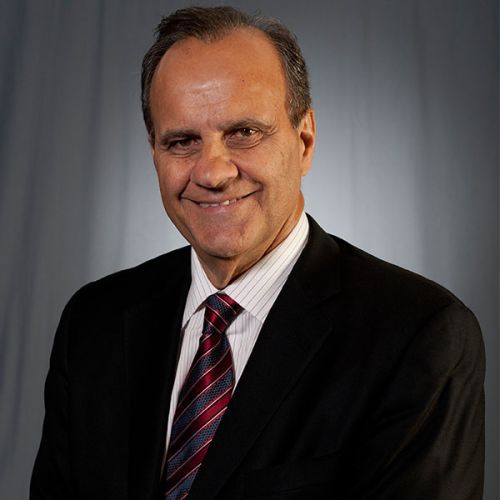 Inquire below to book Joe Torre
Hall of Fame MLB Manager
Joe Torre: Biography at a Glance
Chief Baseball Office for major League Baseball and former Executive Vice President for Baseball Operations
Inducted into the Baseball Hall of Fame in 2014
Spent 12 seasons as Manager of the New York Yankees (1996-2007), guiding them to the Playoffs every year, including six World Series appearances and four World Championships
Ranks fifth in all-time managerial wins, with 2,326
Appointed by President Barack Obama to serve on the National Advisory Committee on Violence Against Women
Chairman of he Joe Torre Safe At Home Foundation, dedicated to developing educational programs that will end the cycle of domestic violence and save lives
Hall of Fame MLB Manager
2014 was a very special year for Joe Torre. He was inducted into the Baseball Hall of Fame in Cooperstown, New York on July 27, and The New York Yankees retired his Number 6 at a ceremony at Yankee Stadium in August.
Joe was recently named Chief Baseball Office for Major League Baseball. He was serving as Executive Vice President for Baseball Operations since February 2011. In this capacity, he oversees areas that include Major League Operations, On-Field Operations, On-Field Discipline and Umpiring. He serves as the Office of the Commissioner's primary liaison to the general managers and field managers of the 30 Major League Clubs regarding all baseball and on-field matters. Since December 2009, he has served on the Commissioner's Special Committee for On-Field Matters.
Torre is also Chairman of the Joe Torre Safe At Home Foundation, which he and his wife, Ali, launched in 2002. The Joe Torre Safe At Home Foundation's mission is to develop educational programs that will end the cycle of domestic violence and save lives. In 2010, Torre was appointed by President Barack Obama to serve on the National Advisory Committee on Violence Against Women. Since October 2011, he has served as Co-Chair of the U.S. Justice Department's National Task Force on Children Exposed to Violence.
In Fall 2010, Torre concluded his third and final season as Manager of the Los Angeles Dodgers, who he led to the National League Championship Series in 2008 and 2009. Previously, he spent 12 seasons as Manager of the New York Yankees (1996-2007), guiding them to the Playoffs every year, including six World Series appearances and four World Championships (1996, 1998, 1999 and 2000).
Torre made his managerial debut with the New York Mets on May 31, 1977, becoming the first player-manager in the majors since 1959. He managed the Mets until 1981 and the Atlanta Braves from 1982-84. After spending nearly six seasons as a television broadcaster for the California Angels, he managed the St. Louis Cardinals from 1990-95.
Torre ranks fifth in all-time managerial wins, with 2,326. The Associated Press named him Manager of the Year in 1982 and 1998. In 1996 and 1998, the Baseball Writers Association of America named him American League Manager of the Year and, in 1996, The Sporting News named him "Sportsman of the Year." He won ESPN's ESPY Award for "Best Manager/Coach of the Year" in 1997, 1999, 2000 and 2001.
During his 17-year playing career (first/third baseman, catcher) with the Milwaukee/Atlanta Braves, St. Louis Cardinals and New York Mets, Torre compiled a lifetime .297 batting average, had 2,342 hits, 252 home runs and 1,185 RBI's, and hit over .300 five times. He was a nine-time All-Star and the National League's 1971 Most Valuable Player, batting .363 with 230 hits, 24 home runs and a league-leading 137 RBIs.
Torre is the co-author of three books: The Yankee Years, Chasing the Dream: My Lifelong Journey to the World Series and Joe Torre's Ground Rules for Winners: 12 Keys to Managing Team Players, Tough Bosses, Setbacks and Success.
To book a speaker, or for more information, call 424-288-2898, or send us a message using the form below.