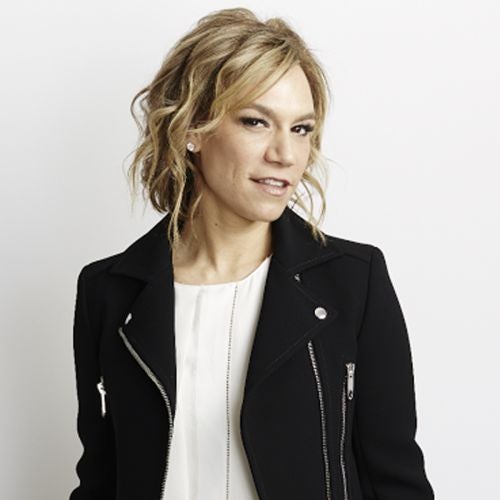 Inquire below to book
Julie Rice
Founder, LifeShop and Co-Founder, SoulCycle
At a Glance
Julie Rice

: Biography at a Glance
Julie Rice is co-founder of SoulCycle, a motivational indoor-cycling brand that she grew to over 80 studios.

She served as Co-CEO at SoulCycle from 2006 to 2015 before serving as a Partner at WeWork from 2017 to 2019.

From the stage, Julie takes audiences through her entrepreneurial journey, breaking down exactly how to uncover valuable customer insights, tap into the world's most powerful marketing strategies, create magnetic customer loyalty, and build a disruptive brand from the ground up.
She was honored as one of Goldman Sachs' "100 Builders + Innovators," Fast Company's "Most Creative People in Business," and an Adweek Brand Genius.
Julie is the co-founder of LifeShop, an umbrella company focused on advising, investing and incubating new ideas rooted in community and emotional intelligence.
Biography
Julie Rice is an entrepreneur best known for co-founding the fitness phenomenon, SoulCycle. Rice's life's work has been about building community and she served as Co-CEO at SoulCycle from 2006 to 2015 before serving as a Partner at WeWork from 2017 to 2019. She is currently the Co-Founder of LifeShop. LifeShop advises and invests in entrepreneurs and consults with businesses at scale. LifeShop is also developing original concepts in the health and happiness space. 

Rice lives in NYC with her husband, Spencer, and their two daughters, Phoebe and Parker.  She is a board member of the Public Theatre and WeightWatchers, as well as an advisor to the women's club, The Wing.
Reviews
Everyone had wonderful things to say about Julie. She was a true value-add to the company.
Reebok
We couldn't have asked for a better speaker with such applicable and relevant content and she has been incredibly kind to everyone here this afternoon.
Henry Schein, Inc.
Our executives were blown away by her as well. She's just so impressive and inspiring.
YouTube
Julie did awesome and I'm sure that her session will score the highest by our employees!
LaSalle Investment Management
For speaker-related inquiries, email speakers@caa.com, or send us a message using the form below.