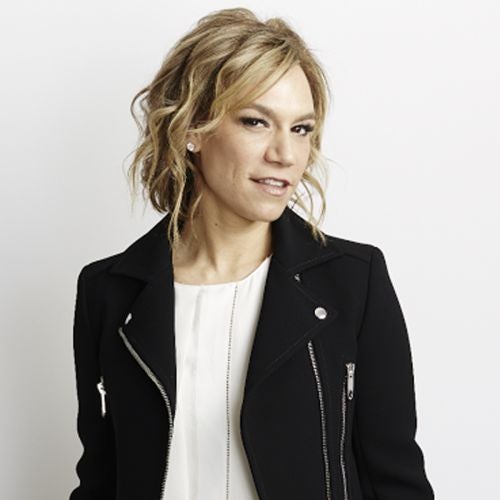 Inquire below to book Julie Rice
Co-Founder, SoulCycle & Partner, WeWork
Julie Rice: Biography at a Glance
Co-Founder of SoulCycle, a motivational indoor-cycling brand that she grew to over 60 studios
Partner at WeWork, a shared-workspace company that is one of the fastest-growing startups in the world
Co-Founder of LifeShop, an umbrella company focused on advising, investing and incubating new ideas rooted in community and emotional intelligence
Honored as one of Goldman Sachs' 100 Builders + Innovators in 2013 and 2014
Voted one of Fast Company's "Most Creative People in Business"
2015 Adweek Brand Genius
Co-Founder, SoulCycle & Partner, WeWork
Julie Rice is an entrepreneur best known for co-founding the fitness phenomenon, SoulCycle. Rice served as Co-CEO at SoulCycle from 2006 to 2015 before becoming a Partner at WeWork.

Rice and her partner Elizabeth Cutler started SoulCycle in 2006 in the rear lobby of an Upper West Side dance studio found on Craigslist. As founders, CEO's and Chief Creative Officers, they grew the company to 60 studios. Cutler and Rice were honored as one of Goldman Sachs' 100 Builders + Innovators in 2013 and 2014 and were voted one of Fast Company's Most Creative People in Business. In 2015, Cutler and Rice were honored as two of AdWeek's Brand Geniuses.

Rice's life's work has been about building community and she brings that focus to her new role at WeWork. At WeWork, Rice is approaching everything through the lens of community – she is focusing on WeWork's brand and the experience WeWork provides its members, and seeking new and innovative ways to grow and share the WeWork experience around the globe.

Prior to opening SoulCycle, Rice worked in the entertainment business, discovering and developing talent for companies like Handprint Entertainment in Los Angeles, where she lived for nine years. A graduate of the State University of New York at Binghamton, Rice majored in English and Theater. Rice lives in NYC with her husband, Spencer, and their two daughters, Phoebe and Parker.
"Julie was amazing!"

INBOUND
"Everyone had wonderful things to say about Julie. She was a true value-add to the company."

Reebok
"We couldn't have asked for a better speaker with such applicable and relevant content and she has been incredibly kind to everyone here this afternoon."

Henry Schein, Inc.
"Our executives were blown away by her as well. She's just so impressive and inspiring."

YouTube
To book a speaker, or for more information, call 424-288-2898, or send us a message using the form below.