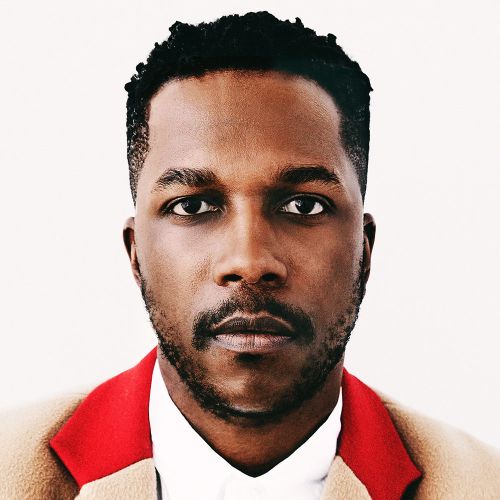 Inquire below to book
Leslie Odom Jr.
Tony Award-Winning Actor & Musician
At a Glance
Leslie Odom Jr.

: Biography at a Glance
Leslie Odom Jr. won the Tony Award for the Best Leading Actor in a Musical for his portrayal of 'Aaron Burr' in the blockbuster Broadway musical Hamilton
He co-stars in the Hamilton Movie, released on Disney+ in July 2020
In 2019, he was in the Oscar nominated film "Harriet"
He is best-known on the small screen for his portrayal of 'Sam Strickland'

 

in the NBC musical series Smash and his recurring role as 'Reverend Curtis Scott' on Law & Order: SVU
Biography
Leslie Odom Jr. is a multifaceted Tony and Grammy Award-winning performer, best known for his breakout role as Aaron Burr in the Broadway phenomenon Hamilton. Odom's self-titled debut album charted at #1 on the Billboard Jazz chart and in winter 2017, he topped the charts again with the re-release of Simply Christmas as a deluxe edition with new arrangements and new songs.  His extensive acting career includes film and television roles including Murder on the Orient Express, Red Tails and Smash. In 2018, he added author to his resume with the release of his book, Failing Up: How to Rise Above, Do Better, and Never Stop Learning. This November, he will star alongside Cynthia Erivo and Janelle Monae in Harriet, a biopic about the extraordinary life of Harriet Tubman and he will be in next year's highly anticipated film The Many Saints of Newark. Odom recently released his third full-length album and first of original material, entitled Mr in November 2019.
Reviews
It couldn't have been more perfect. I'm not just referring to the event itself, but how Leslie interacted with our guests at the reception, and all others he encountered throughout the day. We had lots of happy folks.
The University of Iowa
Gale-force winds and 2 days of drenching rain didn't keep an enthusiastic crowd of more than 1000 from enjoying the performance of Leslie Odom Jr. His energy was contagious and he really seemed to enjoy sharing advice and answering their questions.
Iowa State University
It was a HUGE success. The format was perfect for our audience.
GE
He was a huge hit; he had a standing O the moment he walked on stage, and a few other times throughout the night. He sounded amazing, and was incredibly well spoken.
Ohio State University
For speaker-related inquiries, email speakers@caa.com, or send us a message using the form below.