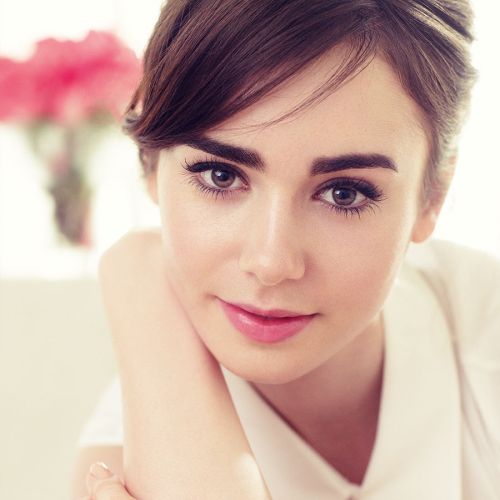 Inquire below to book Lily Collins
Actress
Lily Collins: Biography at a Glance
Starred in the critically acclaimed "Rules Don't Apply," "Mirror, Mirror," "The Mortal Instruments," "Abduction" and "The Blind Side"
Ambassador for Bystander Revolution, participating on its behalf at various events, supporting its social media initiatives and contributing videos for its site
Published articles in ELLEgirl UK, Seventeen and CosmoGIRL!
Wrote the 2017 memoir "Unfiltered: No Shame, No Regrets, Just Me"
Actress
Lily Collins is a rising star in Hollywood. She has already gained praise for her numerous roles in the industry and has become one of the most sought after young actresses in the business.
Most recently, Collins starred as a religiously devout actress in the highly anticipated film, Rules Don't Apply, directed by Warren Beatty. She portrayed alongside Beatty and Alden Ehrenreich. The role gained Lily her first Golden Globe Award Nomination in the Best Actress Motion Picture - Musical or Comedy comedy.
Collins starred in the dark comedy To The Bone, directed by Marti Noxon, in which she plays an emotional young artist suffering from anorexia, as well as the Bong Joon-ho directed, Okja, in which she stars opposite Jake Gyllenhaal, Tilda Swinton and Paul Dano.
Collins was last seen in the British romantic comedy, Love, Rosie opposite Sam Claflin. The film, directed by Christian Ditter, was based on Cecelia Ahern's novel Where Rainbows End. Collins also starred in the on-screen adaption of Cassandra's Clare's best-selling fantasy-action book series The Mortal Instruments.
In 2013, Collins appeared in Josh Boone's Stuck in Love, opposite Greg Kinnear and Jennifer Connelly, and also appeared in The English Teacher starring opposite Julianne Moore and Nathan Lane. In 2012 Collins starred as 'Snow White' in Tarsem Singh's Mirror Mirror. She teamed up with an all-star cast including Julia Roberts as the Evil Queen and Armie Hammer as Prince Andrew Alcott. Prior to Mirror Mirror's release, Collins was seen in Abduction opposite Taylor Lautner and Sigourney Weaver and Priest opposite Stephen Moyer and Paul Bettany. Collins made her film debut in the 2010 Academy Award nominated film, The Blind Side, alongside Oscar winner Sandra Bullock.
In addition to acting, Collins is a rising icon in the fashion and beauty industry and currently is an ambassador for Lancôme. Collins has served as an Ambassador to Bystander Revolution since 2014 -- participating on its behalf at various "We Day" events, supporting its social media initiatives, and contributing to the initial round of videos for the site.
Collins is also a published journalist at age 15 she began working for the then popular fashion magazine ELLEGIRL UK, where she designed a page informing readers on current Hollywood trends and Los Angeles hot spots. Collins also covered the presidential inauguration for Nickelodeon, both the Democratic and Republican National Convention for Seventeen Magazine and was a contributing writer for CosmoGIRL!
Her memoir, Unfiltered: No Shame, No Regrets, Just Me., was released in March 2017.
Born in West Sussex, England Collins moved to the states at age six and currently resides in Los Angeles.
To book a speaker, or for more information, call 424-288-2898, or send us a message using the form below.