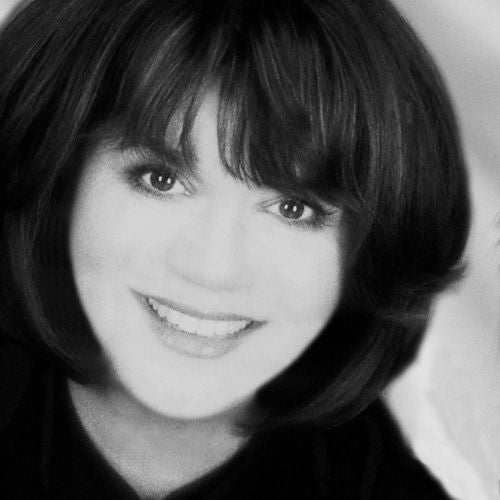 Inquire below to book
Linda Ronstadt
Legendary Musician
At a Glance
Linda Ronstadt

: Biography at a Glance
Has sold more than 50 million albums worldwide and earned 31 gold and platinum records and 10 Grammys
Inducted into the Rock & Roll Hall of Fame and awarded the National Medal of Arts
Helped create California country-rock, the dominant American music of the 1970s
Received the Latin Grammy for Lifetime Achievement Award
Best-selling author of "Simple Dreams: A Musical Memoir"
Biography
Linda Ronstadt is arguably the most versatile vocalist of the modern era, having forged a four-decade career which established her as one of the very important artists in one of the most creative periods in the history of modern music.
She has broadened the latitudes of the pop singer, expanding the vocalist's canvas to include country, rock and roll, big band, jazz, opera, Broadway standards, Mexican and Afro-Cuban influences, leaving no stone unturned in the pursuit of the ultimate song. With worldwide album sales of over 50 million, at least 31 gold and platinum records, 10 Grammy Awards, and membership in the Rock and Roll Hall of Fame to her credit, Linda is the consummate American artist.
While Linda was a student at the University of Arizona, she met guitarist Bob Kimmel. The duo moved to Los Angeles, where they were joined by guitarist/songwriter Kenny Edwards. Calling themselves the Stone Poneys, the group became a leading attraction on California's folk circuit, recording their self-titled first album The Stone Poneys in 1967.
The band's second album, Evergreen, Vol. 2, featured the Top 20 hit "Different Drum," which was written by Michael Nesmith. After recording one more album with the group, Linda left to become a solo artist at the end of 1968.
For the next forty years, Linda built a career without precedent in American musical history. Along with the Eagles (her former back-up band), Jackson Browne, Crosby, Stills, and Nash, and others, she helped create California country-rock, the dominant American music of the 1970s. At the height of her fame, with her picture on the cover of TIME magazine, she broadened her musical outlook, embracing musical theatre, the Great American Songbook, and her Mexican heritage.
Linda Ronstadt sang her last concert in 2009, and shortly thereafter announced her retirement from singing. Unlike most retirements, however, Linda's has been quite busy.
In 2011, she received a Latin Grammy for Lifetime Achievement from NARAS President Neil Portnow. Fellow honorees included Jose Feliciano and Ray Santos, who worked with Linda on her album, Frenesí.
Later that year, Linda signed a book contract with Jonathan Karp at Simon & Schuster and commenced work on her autobiography. Released in 2013, Simple Dreams: A Musical Memoir, made The New York Times bestseller list and kicked off an extensive book tour, including numerous TV appearances, covering both the East and West Coasts, and culminating in her native Arizona.
In December of 2013, Linda was elected to the Rock and Roll Hall of Fame. The ceremony was held on April 10, 2014 at the Barclays Center in Brooklyn and featured an induction speech by Eagles founding member (and ex-Ronstadt band mate) Glenn Frey, as well as a musical tribute to Linda featuring Emmylou Harris, Bonnie Raitt, Stevie Nicks, Sheryl Crow, and Carrie Underwood. Just recently, Linda was honored by President Barack Obama, who awarded her the National Medal of Arts at a White House ceremony on July 28, 2014.
For 2014 and beyond, Linda has lined up a number of public speaking engagements, and will be appearing at select venues around the U.S., commencing in Boston in May. Part interview, part presentation, Linda will recount episodes from various times in her long career, as well as her thoughts on music and what it has meant in her life.
Reviews
It was really an honor to present Linda last night. Her team was easy to work with and everything went smoothly. The audience loved her.
Let's Talk Entertainment, Inc.
For speaker-related inquiries, email speakers@caa.com, or send us a message using the form below.