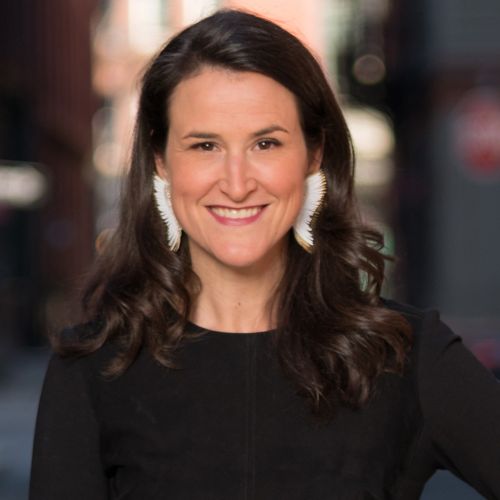 Inquire below to book
Lydia Fenet
Bestselling Author and Lead Auctioneer, Christie's
At a Glance
Lydia Fenet

: Biography at a Glance
Lydia Fenet serves as the Managing Director and Global Director of Strategic Partnerships at Christie's

In addition to her role within Christie's, she has raised over half a billion dollars for over 400 non-profits worldwide as the leading benefit auctioneer in the country

Her book, The Most Powerful Woman in the Room is You, shares the secrets of success and how to channel your own power in any room

Lydia shares her knowledge on Sales and Negotiation. She will arm you with the essential tools of the trade – how to sell as yourself (instead of copying someone else), the most effective ways to network, the negotiate-not-apologize mentality, mastering the perfect poker face, and the importance of always – always – telling the truth. 
Biography
Lydia Fenet is Global Managing Director, Strategic Partnerships and Lead Benefit Auctioneer at Christie's Auction House. She has led auctions for more than six hundred organizations and raised over half a billion dollars for nonprofits globally. Lydia is responsible for conceptualizing and spearheading the development of the firm's Global Strategic Partnerships division, which has generated over $25 million in revenue to date and aligned Christie's with 100+ corporate and luxury brands around the world. Lydia is represented by CAA and travels internationally as a keynote speaker helping people unlock their sales potential and empowering women in the workplace. She was named one of New York's most influential women by Gotham magazine and has been featured in the New York Times, The Wall Street Journal, Forbes and Crain's, and has appeared in Vogue, Harper's Bazaar, Vanity Fair and Town & Country. Her widely acclaimed book, 'The Most Powerful Woman in the Room is You' was published by Simon & Schuster and was optioned for TV/Film by New Form Entertainment in February 2020. Lydia is currently writing The Most Powerful Girl in the Room is You for the next generation of female leaders.
Reviews
Lydia was an absolute dream. She is a natural, engaging, and a total gem to be around. The night would not have been as dynamic with another host.
Nobel Panacea
Lydia was great! We received very positive feedback. I know a number of people on our team were wanting to use her again at future events!
Wells Fargo
For speaker-related inquiries, email speakers@caa.com, or send us a message using the form below.