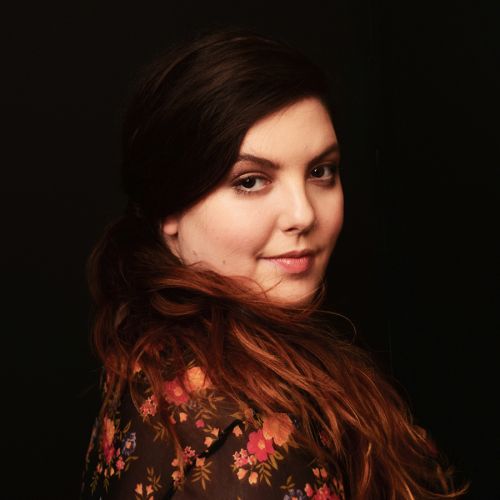 Inquire below to book
Mary Lambert
Grammy-Nominated Artist
At a Glance
Mary Lambert

: Biography at a Glance
Wrote the chorus of Macklemore & Ryan Lewis's double-platinum hit "Same Love," which was nominated for two Grammys
Her Album "Grief Secrets" was released in November 2019
Performed alongside Madonna at the 2014 Grammys
Released her debut album "Heart on My Sleeve"
Her single "Secrets" launched to No. 1 on the Billboard dance charts and went gold
Discusses women's empowerment, bipolar disorder, body image and homosexuality
Biography
In 2012, Mary Lambert was working three restaurant jobs when her whole life changed. An aspiring singer-songwriter, cellist, spoken word artist, and newly graduated with a BA in music composition from Cornish College of the Arts, she had begun to make a name for herself around Seattle, performing slam poetry and fusing a talk-singing style into her intimate performances. She received a phone call from a friend who was working with Macklemore and Ryan Lewis on their debut album, The Heist. Macklemore and Lewis were struggling to write a chorus for their new song, a marriage-equality anthem, called "Same Love". Lambert had three hours to write the hook. "The song already had a pragmatic brain," she says. "I wanted to give it a heart and make a very simple statement that my love is valid and worthy, too." The result was the transcendent chorus to Macklemore & Ryan Lewis' double-platinum hit "Same Love," which Lambert wrote from her vantage point of being both a Christian and a lesbian.
Writing and singing the hook led to two Grammy nominations for "Song Of The Year" and "Album Of The Year", as well as the iconic performance alongside pop legend Madonna at the 2014 Grammys. Mary soon after signed with Capitol Records, where she released her debut album Heart on My Sleeve produced by Eric Rosse (Sara Bareilles, Tori Amos) and Benny Cassette (Kanye West). Her smash single, "Secrets" launched to No. 1 on the Billboard Dance charts, and went RIAA Gold in 2015. The New York Times called her debut album "surprisingly refreshing and severely personal".
Mary Lambert isn't your typical triple-platinum selling pop artist. Inspired by confessional folk singers as well as spoken-word performers, she is a brutally candid writer who deals directly in her art with her past traumas. Lambert was raised in an abusive home, attempted suicide at 17, turned to drugs and alcohol before being diagnosed with bipolar disorder, as well as survived multiple sexual assaults throughout her childhood and adulthood. With that list of horrors, you wouldn't expect Mary to be disarmingly hilarious, but she charms effortlessly, and the effect on her audience is bewitching. She describes her performances as "safe spaces where crying is encouraged; My entire prerogative is about connection, about being present, and facilitating true catharsis. Also, fart jokes."
Lambert lives in Western Massachusetts with her partner, Michelle and their cat, Homer, who sleeps on top of the fridge and watches her eat cheese disapprovingly.
Reviews
Mary's presentation was very well received and the students LOVED her!
Rutgers University
Mary was AMAZING! Our instructors absolutely loved her - she was deep, funny, right on point for our audience and of course such an amazingly talented musician. Thank you so much - she made the day!
The National Council
OMG! Everything was amazing. Mary was not only personable and relatable to our students  She answered all of the student's questions and her performances were great.
Hobart and William Smith Colleges
For speaker-related inquiries, email speakers@caa.com, or send us a message using the form below.