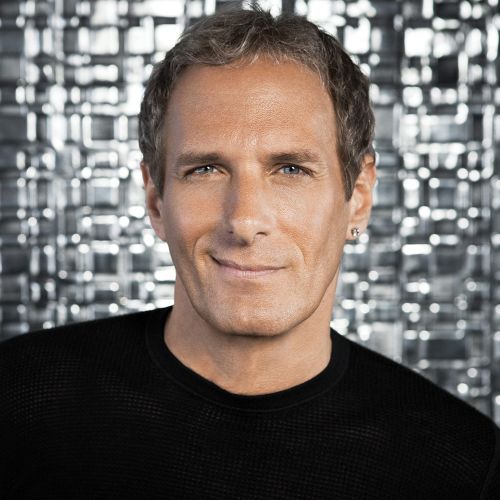 Inquire below to book
Michael Bolton
Legendary Musician
At a Glance
Michael Bolton

: Biography at a Glance
Has received two Grammys, six American Music awards and a star on the Hollywood Walk of Fame
Has sold more than 75 million records
Has recorded and performed with musical icons Luciano Pavarotti, Plácido Domingo, José Carreras, Renee Fleming and BB King
Guest vocalist in The Lonely Island song "Jack Sparrow" 
Biography
Michael Bolton has received 2 Grammys for Best Pop Male Vocal Performance, 6 American Music Awards, and a Star on the Hollywood Walk of Fame. He has earned over 24 BMI & ASCAP Awards, including Songwriter of the Year, 9 Million-Air awards, and the Hitmakers Award from the Songwriters Hall of Fame.
Internationally renowned, Michael has recorded and performed with musical icons such as Luciano Pavarotti, Placido Domingo, Jose Carreras, Renee Fleming and BB King. Bolton earned a Grammy-nomination for "Georgia on my Mind," which he sang at Ray Charles' induction to the Jazz Hall of Fame.
Michael's songs have been recorded and performed by over 100 artists, ranging from Kanye West/Jay-Z and Ne-Yo, to Mark Anthony, Joe Cocker and Conway Twitty. Michael has penned #1 hit singles impacting the careers of artists such as Laura Branigan, KISS, Barbra Streisand, Cher, and Kenny G. He has written with Lady Gaga, Diane Warren, Kenneth "Babyface" Edmonds, John "Mutt" Lange, and the legendary Bob Dylan.
Bolton has seen 8 studio albums rank in the Top Ten, with 9 #1 hit singles, including his Grammy-winning vocal performances on "How Am I Supposed to Live Without You" and "When a Man Loves A Woman." Michael's signature voice held the Grammy-nominated hit single "Said I Loved You…But I Lied" at #1 on the AC Charts for 12 weeks, and later delivered a collection of arias ("My Secret Passion"), reaching #1 on the classical charts for a record-breaking 6 weeks.
His 21st studio album, GEMS – The Duets Collection, features Bolton's unique musical range through collaborations with award-winning artists such as Rascal Flatts, A.R. Rahman, Seal, Eva Cassidy, Chris Botti and Delta Goodrem.
Known for his timeless charm and good looks, Michael has been featured in several recent People Magazine's "Sexiest Man" issues. He became a viral video sensation for appearing in the SNL debut of The Lonely Island's Emmy-nominated "Jack Sparrow" video, already racking up over 125 million YouTube views.
Michael's songs and performances have been featured in numerous television and film soundtracks, including the Oscar-nominated theme song Go the Distance from Walt Disney's blockbuster animated film Hercules. He also executive produced the documentary "Terror at Home" addressing Domestic Violence in America, and was Emmy-nominated for writing the title song "Tears of The Angels".
For his dedication to social activism, Michael has been honored with several Humanitarian awards. Michael is especially proud of the initiatives carried out by his own foundation, the Michael Bolton Charities, dedicated for 20 years to ending the scourge of violence against women and children in America.
For speaker-related inquiries, email speakers@caa.com, or send us a message using the form below.