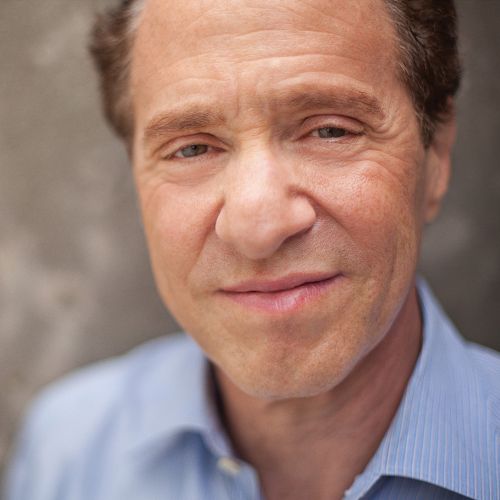 Inquire below to book
Ray Kurzweil
Bestselling Author, Pioneering Inventor and Futurist
At a Glance
Ray Kurzweil

: Biography at a Glance
Ray Kurzweil is one of the world's leading inventors, thinkers, and futurists, with a thirty-year track record of accurate predictions

A Director of Engineering at Google developing machine intelligence and natural language understanding
Co-Founder and Chancellor of Singularity University
Holds 21 Honorary Doctorates and honors from three U.S. Presidents
Ray

received a Grammy Award for outstanding achievements in music technology; he is the recipient of the

National Medal of Technology

, was inducted into the National Inventors Hall of Fame, holds twenty-one honorary Doctorates, and honors from three U.S. presidents.
Called "The Restless Genius" by The Wall Street Journal, "The Ultimate Thinking Machine" by Forbes and the "Rightful Heir to Thomas Edison" by Inc. magazine
Author of multiple New York Times bestselling books, including How to Create a Mind and The Singularity Is Near
Biography
Ray Kurzweil is one of the world's leading inventors, thinkers, and futurists, with a thirty-year track record of accurate predictions. Called "the restless genius" by The Wall Street Journal and "the ultimate thinking machine" by Forbes magazine, he was selected as one of the top entrepreneurs by Inc. magazine, which described him as the "rightful heir to Thomas Edison." PBS selected him as one of the "sixteen revolutionaries who made America."
Ray was the principal inventor of the first CCD flat-bed scanner, the first omni-font optical character recognition, the first print-to-speech reading machine for the blind, the first text-to-speech synthesizer, the first music synthesizer capable of recreating the grand piano and other orchestral instruments, and the first commercially marketed large-vocabulary speech recognition software.
Ray received a Grammy Award for outstanding achievements in music technology; he is the recipient of the National Medal of Technology, was inducted into the National Inventors Hall of Fame, holds twenty-one honorary Doctorates, and honors from three U.S. presidents.

Ray has written six national best-selling books, including New York Times best sellers The Singularity Is Near (2005) and How To Create A Mind (2012). His acclaimed Young Adult fiction book, Danielle: Chronicles of a Superheroine (2019), is a gold medal winner of the National Association of Book Entrepreneurs Pinnacle Book Achievement Award, the Moonbeam Children's Book Award, and the eLit book Award. He is Co-Founder and Chancellor of Singularity Group and a Director of Engineering at Google heading up a team developing machine intelligence and natural language understanding.
Reviews
The feedback from the audience has been great. I spoke with a 90 year old lady, she doesn't know much about technology (she does't use e-mail...) and she was eager to get home and tell her grandchild about Mr. Kurzweil's speech and the image she saw reproduced on stage.
Frontiers of Thought
Ray's keynote set the right inspirational tone for the entire summit. I believe his keynote will be talked about as one of the iMedia "greats" for years to come.
iMedia Summits, iMedia Communications
He was excellent! Totally spot-on for our audience. Really great feedback all around from attendees just in the last few hours and we're/I'm really pleased! It was highly enjoyable for us, too.
UBM Canon
Ray's presence at an institution can have a transformative effect, and I can see it already in a flurry of emails expressing interest in teaching with technology, and especially Second Life. When we at Berklee chart our development in our use of technology, Ray's visit and the impact of his ideas will be a milestone, causing a paradigm shift that helped us not only grow, but understand our growth.
Berklee College of Music
His speech was great, a the trove of fascinating content. We wanted someone who would educate the audience about what's ahead, think strategically about the future and inspire them to be innovative. He nailed it. We are deeply appreciative.
Northwestern Mutual
Ray came in and really inspired our employees. His presentation was extremely well received, and many people in the audience expressed their gratitude for being in the presence of one of their true heroes. My inbox has been filled with thanks and expressions of how their perspective on their job has really changed. I don't think we could have asked for much more than that!
Dolby
For speaker-related inquiries, email speakers@caa.com, or send us a message using the form below.