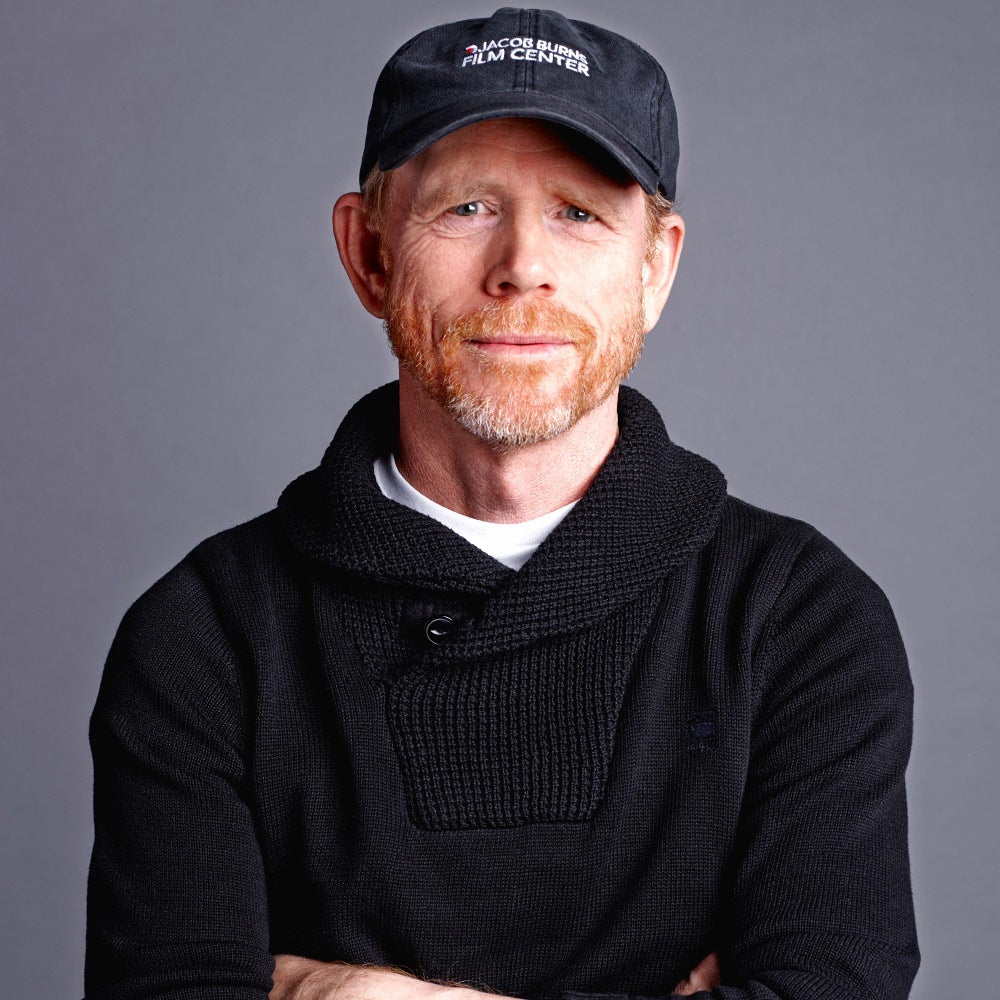 Inquire below to book Ron Howard
Award-Winning Director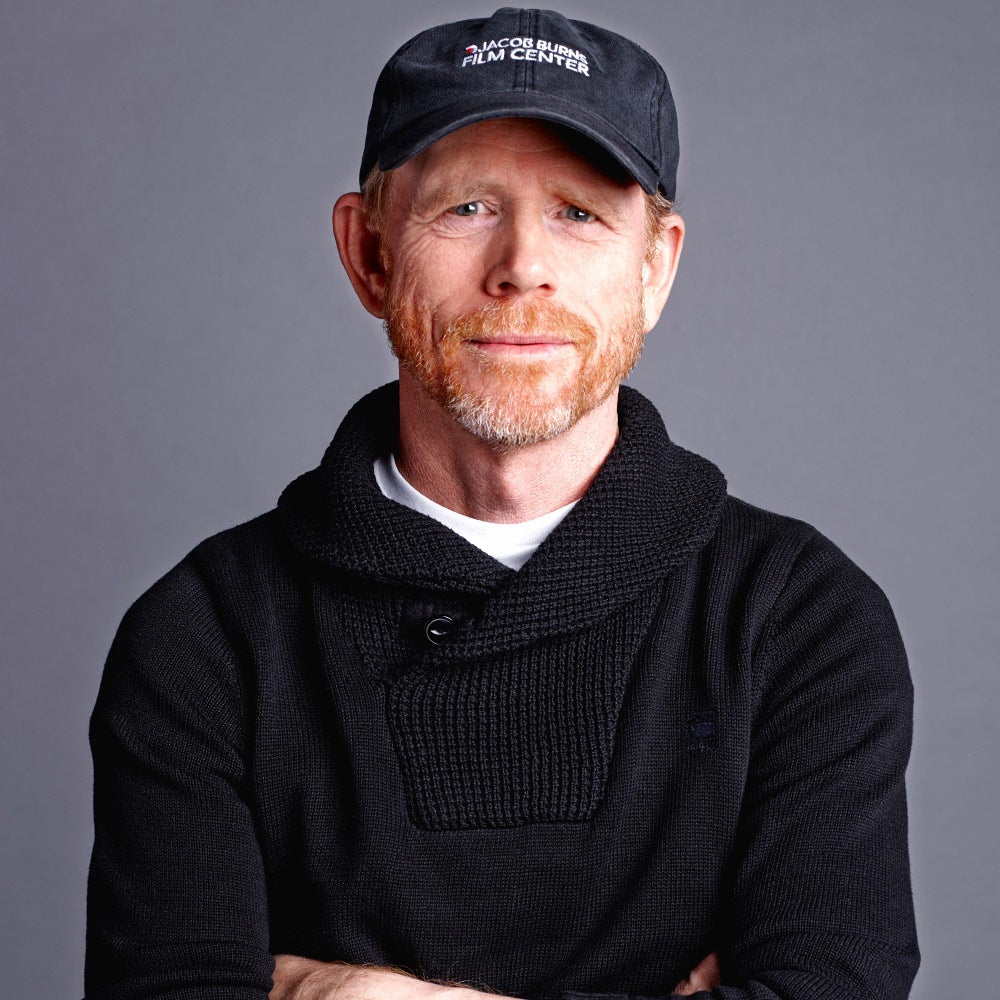 Ron Howard
Ron Howard: Biography at a Glance
Earned an Oscar for best director for "A Beautiful Mind"
Producer and narrator of the Emmy-winning series "Arrested Development"
Film credits include "The Da Vinci Code," "How the Grinch Stole Christmas," "Frost/Nixon," "Cinderella Man" and "Apollo 13"
Awarded the National Medal of Arts from the National Endowment of the Arts for his contributions to cinema
Co-founded Imagine Entertainment, which produced "Friday Night Lights," "8 Mile," "24," "Felicity" and "Parenthood"
Award-Winning Director
Academy Award-winning filmmaker Ron Howard is one of the film and television world's most enduring legends, with over fifty years in the entertainment industry as producer, director, writer and star of some of the seminal works of his generation. As partner in Imagine Films Entertainment, he has led the company's creative team to such box office hits as Rush, The Da Vinci Code, How the Grinch Stole Christmas and Cocoon. Howard has also earned multiple awards for such prestigious motion pictures as Frost/Nixon, Cinderella Man, A Beautiful Mind and Apollo 13.
The versatile filmmaker won a Best Director Oscar for A Beautiful Mind, which was also named Best Picture of 2002. His prior directorial effort was the #1 box office smash of 2000, How the Grinch Stole Christmas. He recently earned Best Director and Best Picture nominations for Frost/Nixon. His true-life drama Apollo 13 received a total of nine nominations from the Academy, including Best Picture of 1996.
In 2003, Howard was awarded the National Medal of Arts from the National Endowment of the Arts for his contributions to cinema. That same year, he and producer Brian Grazer received the first annual Awareness Award from the National Mental Health Awareness Campaign for their work on A Beautiful Mind.
The Producers Guild of America gave Howard and Grazer their Milestone Award in January 2009. Howard's other honors include, the Big Apple Award from NYU's Tisch School of Cinematic Arts in 2009, the Simon Wiesenthal Center's Humanitarian Award in 2010 and the Chicago Film Festival's Gold Hugo Career Achievement Award in 2010. The Museum of Moving Images honored him in 2005 and the American Cinema Editors in 2006. He most recently received the U.K.'s Empire Magazine Most Inspirational Award.
Howard has served as an executive producer on a number of award-winning television shows, such as the HBO miniseries From the Earth to the Moon, Fox's comedy Arrested Development, which he narrated, and NBC's Parenthood. He also executive produced the hit children's series Curious George. In 2013, after a seven-year hiatus, the Emmy-winning series Arrested Development returned with a fourth season exclusively on Netflix. Howard served as producer and narrator for the series.
Howard and long-time producing partner Brian Grazer first collaborated on the hit comedies Night Shift and Splash. The pair co-founded Imagine Entertainment in 1986 to create independently produced feature films Friday Night Lights and 8 Mile and television programs 24, Felicity and Parenthood. Up next, they will release the feature film In the Heart of the Sea, based on Nathaniel Philbrick's book chronicling the journey that inspired Herman Melville's classic novel Moby-Dick.
Howard began his career in film as an actor, first appearing in The Journey and The Music Man, then as 'Opie' on the long-running television series The Andy Griffith Show. Howard later starred in the popular series Happy Days.
"Ron Howard was terrific this morning, both on-stage and off. All of the feedback from his moderated Q&A has been really positive. He was a pleasure and I know we all hope to work with him again soon. Please pass along our thanks to him for a great gig! And thanks for all of your help too!"

IBM
"We are running at a 90-plus percent "very satisfied" rating for speaker presentation, which rates Ron in the top 10-12 speakers we have presented in the last six seasons."

Guilford College
"Ron did a great job. He could not have been nicer or more accommodating. The session was very well received. We were all very happy. Thanks again for everyone's help."

IBM
To book a speaker, or for more information, call 424-288-2898, or send us a message using the form below.