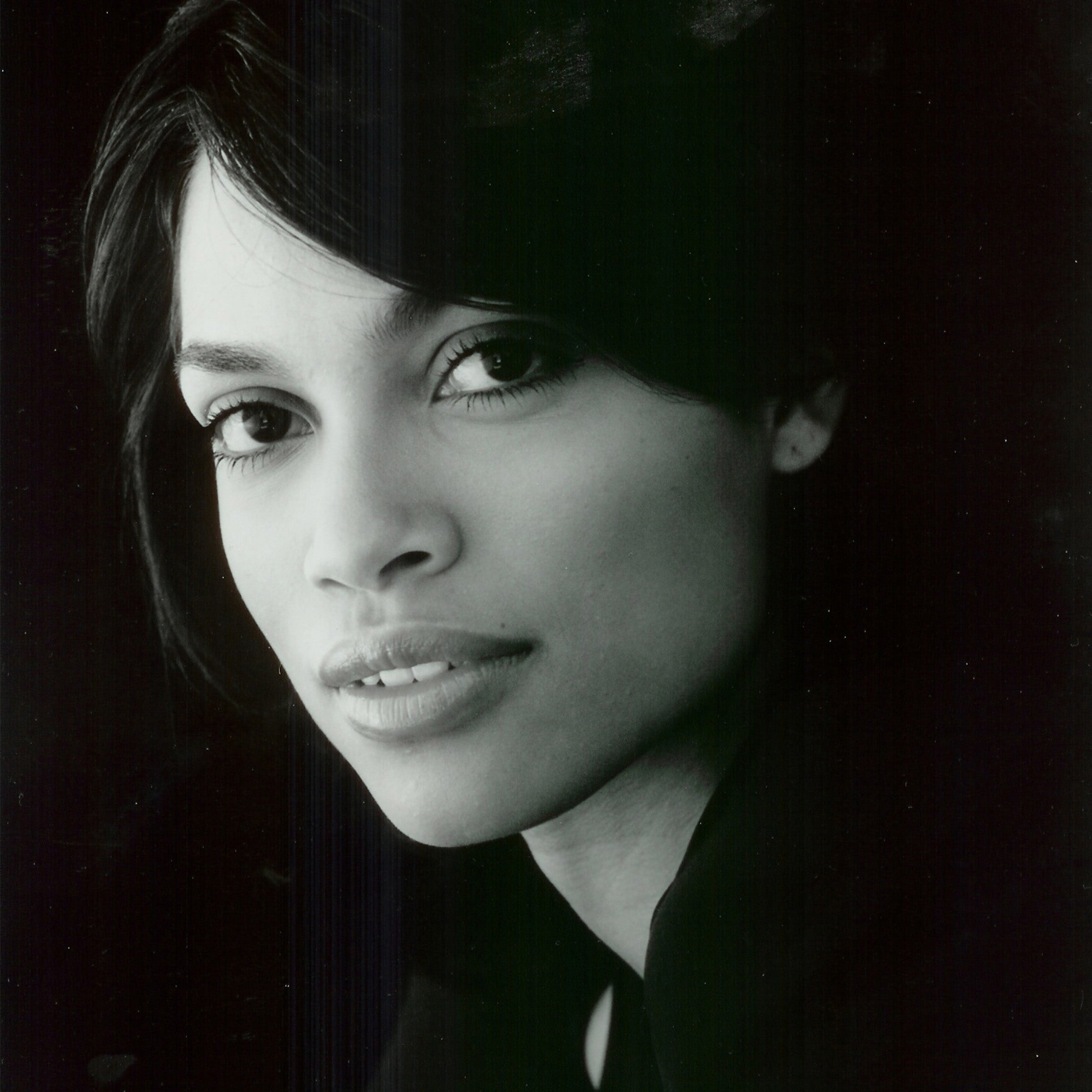 Inquire below to book Rosario Dawson
Actress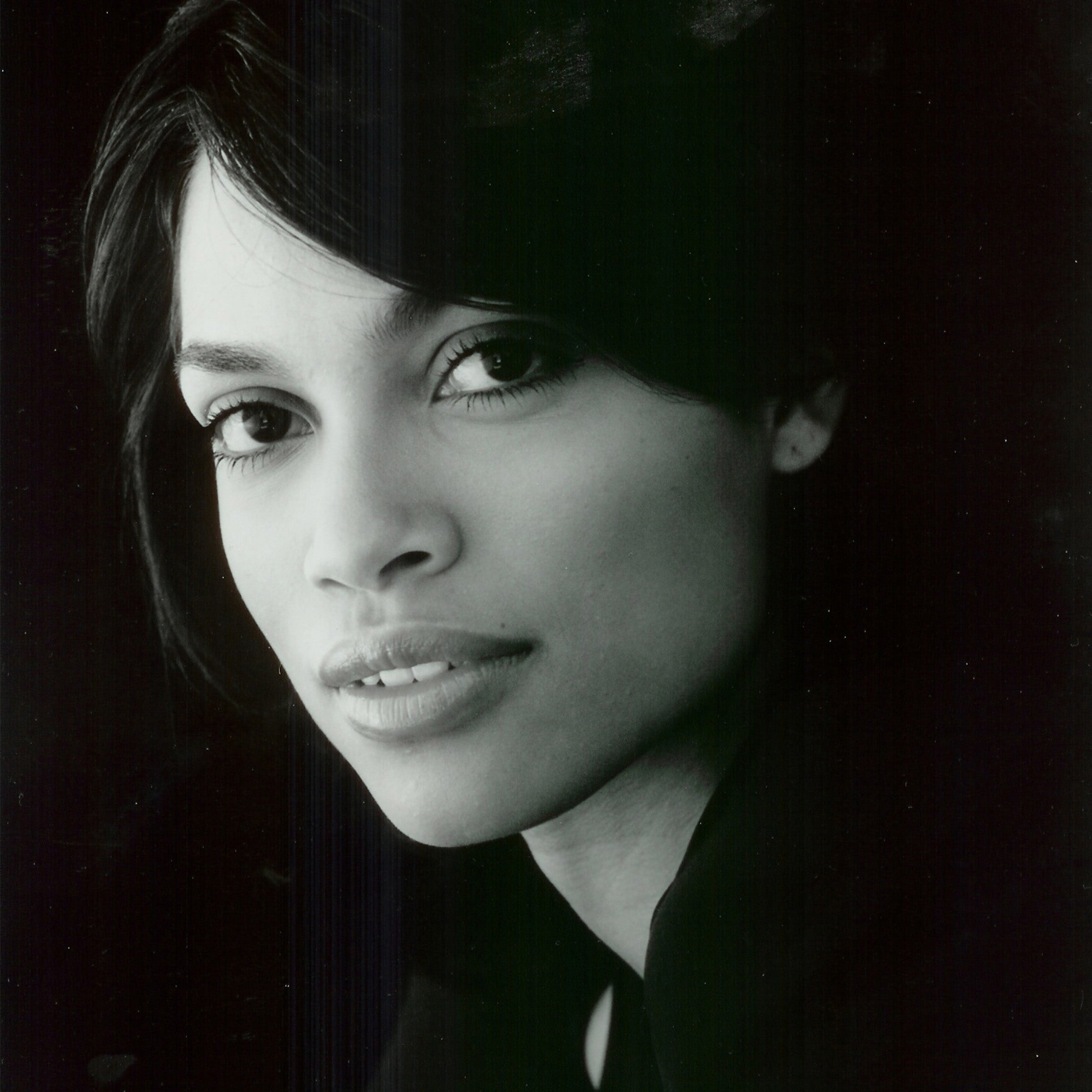 Rosario Dawson
Rosario Dawson: Biography at a Glance
Plays the role Claire Temple on "The Defenders," "Iron Fist," "Luke Cage," "Daredevil" and "Jessica Jones" on Netflix
Film credits include "Sin City," "Sin City: A Dame to Kill For," "Seven Pounds," "Grindhouse" and "Clerks II"
Made her breakthrough performance in "Kids"
Co-founder and chairwoman of Voto Latino, a nonpartisan organization with civic engagement campaigns that have reached an estimated 55 million Latino households nationwide
Co-founder of Studio One Eighty Nine, a platform to help promote and curate African and African-inspired content
Actress
Rosario Dawson has garnered praise for her numerous leading roles with today's hottest film actors and directors, making her one of Hollywood's most sought after leading ladies. At the age of 15, Dawson debuted in the critically acclaimed Kids and went on to gain accolades in roles such as 'Mimi Marquez' in the film Rent. She was honored in 2007 at the esteemed ShoWest where she received the award for "Supporting Actress of the Year." Dawson was awarded the "Best Actress in a Motion Picture" Award at the 2009 NAACP Image Awards for her performance in Seven Pounds and the "Half-Life" Award at the 2008 Cine Vegas International Film Festival alongside Don Cheadle, Viggo Mortensen and Sam Rockwell.
Dawson will next been seen in the Scott Rudin-produced Top Five, directed by Chris Rock. Dawson plays a New York journalist tasked with profiling a famous stand-up comedian turned serious actor played by Chris Rock.
Dawson was most recently seen in the crime-thriller sequel Sin City: A Dame to Kill For alongside Jessica Alba, Joseph Gordon-Levitt and Bruce Willis. Based on the graphic novel, Dawson reprised her role of "Gale." Dawson also recently starred in Diego Luna's Cesar Chavez, a biopic on the civil-rights activist and labor organizer Cesar Chavez. Dawson also recently starred in the Atom Egoyan-directed thriller The Captive, which premiered at the 2014 Cannes Film Festival.
Dawson can be seen in the Danny Boyle thriller Trance alongside James McAvoy and Vincent Cassel. The film is centered on a failed art heist that pits two men against one another, though they both develop unusual relationships with the same woman.
Dawson made her small screen debut in the Lifetime original movie, Project Five, which sewed together five personal narratives depicting the effects of breast cancer through survivor stories. Dawson, directed by Alicia Keys, received a 2012 NAACP Image Award nomination for her role as 'Lili'.
Dawson's other credits include Zookeeper, Unstoppable, Seven Pounds, The Pursuit of Happyness, Eagle Eye, Explicit Ills, Grindhouse, Clerks II, Death Proof, Decent, Rent, Sin City, Alexander and Men in Black 2.
Dawson made her film debut in the highly acclaimed and controversial hit Kids. Directed by photographer Larry Clark, with a script by Harmony Korine, Kids depicted 24 hours in the life if a group of New York Skaters and the havoc that runs through it. The film features a group of kids actually pulled from the streets in New York, as opposed to professional actors. With a surprise midnight screening at Sundance and a spot in the main competition at the Cannes Film Festival, her film career was well underway.
In addition to her numerous leading roles, Dawson also lends her time to a range of influential organizations including Voto Latino, which she co-founded in 2004, V-Day, The Lower Eastside Girls Club and the Environmental Media Association amongst others. She is also the co-founder of the fashion line Studio 189, a platform to help promote and curate African and African-inspired content. Dawson was recently awarded the President's Volunteer Service Award for her valuable contributions to the community and encouragement in getting others involved.
"Rosario's message of commitment to bring about positive change is truly inspiring and resonated with our audience. Her participation helped us to deliver a world-class event, and we are pleased to have received such positive feedback and accolades from those in attendance."

National Executive Co-Chairs, GE Hispanic Forum
"Rosario was an absolute pleasure to work with! The audience was really engaged and loved every bit of the discussion."

University of Kentucky
"Thank you Rosario for contributing to the success of the Learning Series at Life is Beautiful. We are so grateful for her participation and please know that our audience loved hearing from her. I especially loved her message to the audience of "if you are going to give, just give" (instead of hassling a homeless person about what they would spend that money on) and also for telling the audience to just lower their cell phones from recording and just be present in the moment. Thank you for that."

Learning Series at Life is Beautiful
"Rosario was totally wonderful. Over 600 people attended! She is at once beautiful, stunning, charismatic, playful, charming, fun, intelligent, engaged, warm, loving, accomplished, deep and awesome. Loved her!"

University of Connecticut
To book a speaker, or for more information, call 424-288-2898, or send us a message using the form below.