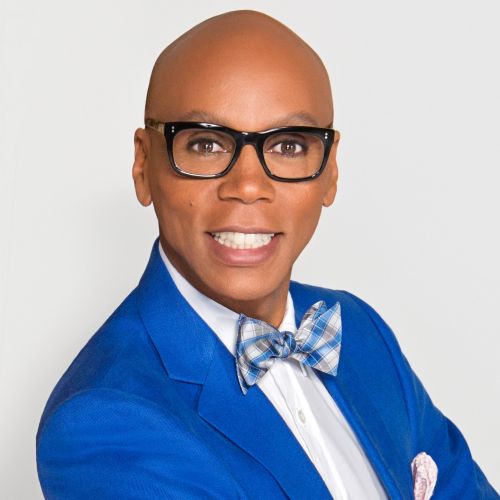 Inquire below to book
RuPaul Charles
Executive Producer/Host, Actor, Speaker, Singer/Songwriter
At a Glance
RuPaul Charles

: Biography at a Glance
Star of Emmy Award-winning reality show, RuPaul's Drag Race
LGBT activist, famed drag performer, hip-hop artist and actor
Best-selling author of "Lettin It All Hang Out: An Autobiography," which raised millions of dollars for people living with HIV/AIDS
Acquired international fame after releasing the album "Supermodel of the World"
Biography
RuPaul Charles is best known as the vibrant host and executive producer of the global phenomenon RuPaul's Drag Race, which has amassed over 100 episodes on VH1. In 2017, RuPaul won the Primetime Emmy Award for Outstanding Host for a Reality Competition – the second consecutive year winning the award. In 2021, the show won the Emmy for Best Reality Competition Program. RuPaul is also a best-selling author, releasing Lettin' It All Hang Out and Workin' It! to wild popularity.
Born and raised in San Diego, CA, RuPaul moved to Atlanta, GA at the age of 15. After studying theatre at the North Atlanta School of Performing Arts, a move to NYC led to later being crowned The Queen of Manhattan.
RuPaul skyrocketed to international fame with the hit song "Supermodel (You Better Work)," and has since gone on to produce 14 solo albums, including a duet with Sir Elton John that reached #7 on the UK charts.
This was followed by roles in several movies (The Brady Bunch, To Wong Foo, But, I'm a Cheerleader), The RuPaul Show on VH1, a wax portrait at Madame Tussauds Museum in NYC and San Francisco, and many high profile endorsement deals, including a beauty contract to be the first face of MAC Cosmetics. Through the MAC AIDS Fund, RuPaul has helped raise millions of dollars through a grassroots effort to make a difference in the world with community outreach for HIV/AIDS.
For speaker-related inquiries, email speakers@caa.com, or send us a message using the form below.