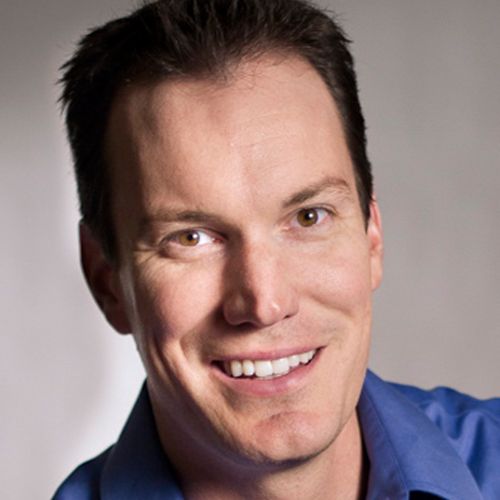 Inquire below to book Shawn Achor
Best-Selling Author of "The Happiness Advantage" & "Before Happiness"
Shawn Achor: Biography at a Glance
A leading expert on the connection between happiness and success
The New York Times best-selling author of "The Happiness Advantage" and "Before Happiness"
Presented one of the most popular TEDx Talks of all time, garnering over 13 million views
Founded GoodThink, which employs a team of researchers, speakers and trainers to share evidence-based research around the world
Best-Selling Author of "The Happiness Advantage" & "Before Happiness"
Shawn Achor is the winner of over a dozen distinguished teaching awards at Harvard University, where he delivered lectures on positive psychology in the most popular class at Harvard. Shawn has become one of the world's leading experts on the connection between happiness and success. His research on happiness made the cover of Harvard Business Review, his TED talk is one of the most popular all-time with over 11 million views, and millions have seen his lecture airing on PBS. Shawn teaches for the Advanced Management Program at Wharton Business School, and collaborates on research with Yale and Columbia University.
In 2007, Shawn founded GoodThink Inc. to share his research with the world. Subsequently, Shawn has lectured or researched in more than 50 countries, speaking to CEOs in China, school children in South Africa, doctors in Dubai, and farmers in Zimbabwe. He has spoken to the Royal Family in Abu Dhabi, doctors at St. Jude Children's Hospital, and worked with the U.S. Department of Health to promote happiness. In 2012, Shawn helped lead the Everyday Matters campaign with the National MS Society and Genzyme to show how happiness remains a choice for those struggling with a chronic illness.
Shawn graduated magna cum laude from Harvard and earned a Master's degree from Harvard Divinity School in Christian and Buddhist ethics. For seven years, Shawn also served as an Officer of Harvard, living in Harvard Yard and counseling students through the stresses of their first year. Though he now travels extensively for his work, Shawn continues to conduct original psychology research on happiness and organizational achievement in collaboration with Yale University and the Institute for Applied Positive Research.
Shawn is the author of New York Times best‐selling books The Happiness Advantage (2010) and Before Happiness (2013) as well as Ripple's Effect and The Orange Frog. He is featured in PBS's The Happiness Advantage with Shawn Achor special.
"Shawn was excellent. I expected him to be good, but he was a complete home run. Better than I even hoped. Thanks again!"

Relativity Fest
"AMAZING! He was fabulous."

Globoforce
To book a speaker, or for more information, call 424-288-2898, or send us a message using the form below.