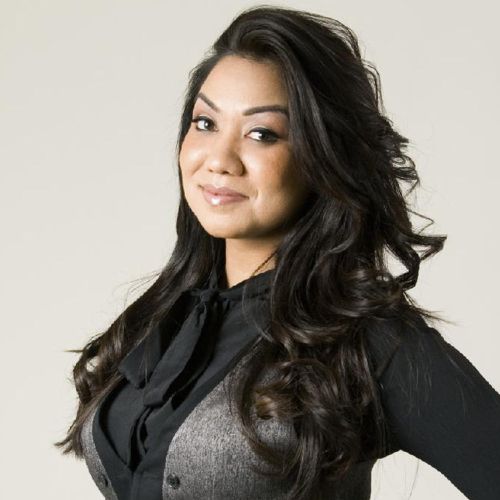 Inquire below to book
Sumaya Kazi
Health Expert & Tech Entrepreneur
At a Glance
Sumaya Kazi

: Biography at a Glance
An expert on Intermittent Fasting, her definitive guide to how she lost 50 pounds in 7.5 months is one of the topic's most popular resources
Her success has been featured in over 200 newspapers, magazines, radio and television spotlights, including the TODAY Show, Bloomberg BusinessWeek, Quartz, INC Magazine, CNN, ABC News and the Washington Post
Previously the Founder and CEO of Sumazi, a powerful data intelligence and social marketing platform
Recognized by BusinessWeek as one of America's "Best Young Entrepreneurs," Silicon Valley Business Journal as a "Woman of Influence," and Reuters as one of the "Most Influential Executives on the Web"
Biography
Sumaya has been recognized by BusinessWeek as one of America's "Best Young Entrepreneurs," CNN as a "Young Person Who Rocks," Silicon Valley Business Journal as a "Woman of Influence," Reuters as one of the "Most Influential Executives on the Web," and by UTNE Reader Magazine one of "50 Visionaries Changing Your World." She also was recognized as one of the "Top 10 Inspirational Bangladeshis Around the World" which has propelled her celebrity status in a country of 165M people.
Sumaya was previously the Founder and CEO of Sumazi, a powerful end-to-end marketing software solution that uses data intelligence and social marketing automation to turn conversations into conversions at scale. Sumazi was selected from more than 1,200 startups around the world to compete as a finalist at the prestigious TechCrunch Disrupt Startup Battlefield, where it won the Omidyar Network award for "Startup Most Likely to Change the World."
Prior to Sumazi, she served as the social media lead at Sun Microsystems, where she was responsible for the global strategy and implementation of social media. She was one of the first social media executives to lead social strategy at a Fortune 500 company. While working at Sun Microsystems, at the age of 23, she accidentally founded her first company TheCulturalConnect, an online media company that interviewed and put the spotlight on young professionals around the world who were redefining what success looked like in different ethnic diasporas.
She has been featured in over 200 newspapers, magazines, radio interviews, and television spotlights in top-tier outlets such as Newsweek, BusinessWeek Magazine, CNN, ABC News and Washington Post. Sumaya frequently speaks at professional conferences and educational institutions inspiring audiences on topics such as entrepreneurship, intermittent fasting and health, women in business, social media, marketing, and technology.
Sumaya has practiced an Intermittent Fasting lifestyle since 2015. She has written a popular how-to guide on her Intermittent Fasting lifestyle and how she lost over 55 pounds as a result. Her guide is the top result on Google for Intermittent Fasting Results as well as Weight Loss. She has been interviewed by Megan Kelly on the TODAY Show, Bloomberg BusinessWeek, Quartz, INC Magazine, Prevention, among many other publications and podcasts about her success with Intermittent Fasting.
Sumaya graduated from the University of California, Berkeley and lives in San Francisco, California.
For speaker-related inquiries, email speakers@caa.com, or send us a message using the form below.