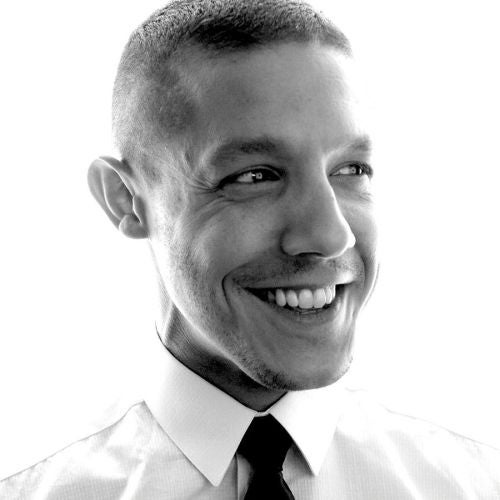 Inquire below to book Theo Rossi
Actor & Founder, Go Get It LIFE
Theo Rossi: Biography at a Glance
Best known for his role in the FX series "Sons of Anarchy"
Stars in the Marvel series "Luke Cage" for Netflix
Formed the New York-based production company Dos Dudes Pictures
Ambassador for the Boot Campaign, which provides assistance to veterans and their families
Actor & Founder, Go Get It LIFE
Theo Rossi is an actor, producer and philanthropist best known for his portrayal of Juan Carlos 'Juice' Ortiz on the FX #1 hit series Sons of Anarchy. His production company, Dos Dudes Pictures, produced its first feature film in 2014, Bad Hurt, which Rossi also stars in alongside Karen Allen and Michael Harney. Rossi studied acting at the prestigious Lee Strasberg Theater Institute in New York.
Throughout his acting career, Rossi has showcased his versatility starring in a multitude of hit television shows such as Law & Order: Special Victims Unit, Hawaii Five-O, Lost, Las Vegas, The Unit, Jericho, Bones, Without a Trace, Veronica Mars, NYPD Blue, CSI: Miami, Lie to Me and has recurred on Heist, American Dream, Grey's Anatomy and Terminator: The Sarah Connor Chronicles. His Film credits include Bad Hurt, Cloverfield, Codebreakers, House of the Dead 2: Dead Aim, Red Sands, The Informers, Kill Theory, Fencewalker and Meth Head. He was most recently seen in the Screen Gems film, When The Bough Breaks opposite Morris Chestnut and Regina Hall and playing Hernan 'Shades' Alvarez on the Marvel series Luke Cage for Netflix.
Bad Hurt premiered at the Tribeca Film Festival in New York in early 2015 and made its way through the film festival circuit winning 'Best Narrative' at the Sunscreen Film Festival. Bad Hurt released in theaters February 2016.
When Rossi is not working, he spends his time giving back. He founded GoGetItLIFE.com in late 2014. The brand encourages a healthy, positive lifestyle through its active online blog community and social media engagement. Go Get It LIFE sells a line of signature apparel. Portion of the proceeds from merchandise is donated to charity. Rossi is also an ambassador for the Boot Campaign; an organization that is dedicated to cultivating awareness, promoting patriotism, and providing assistance to military, past and present, and their families. Theo has traveled to every major U.S. Military Base to visit troops and extend his support. He has also helped in organizing the yearly Boot Ride event benefiting the Boot Campaign, giving fans a chance to spend a day riding with the Sons of Anarchy cast while raising money for our military. In addition to supporting numerous charities throughout the country and in his home base of New York, in the wake of 2012's Hurricane Sandy, Rossi founded StatenStrong, which united a team of community first responders to deliver emergency care and financial to Staten Island, New York residents. StatenStrong also rebuilt three homes destroyed by the storm. In 2014, Rossi was featured in a Humane Society campaign focusing on education and support programs for the more than 300 million street dogs worldwide. He continues to work with the Humane Society on numerous issues and causes.
Rossi's next project is the untitled Lowriders pic from Universal and Blumhouse opposite Demian Bichir.
To book a speaker, or for more information, call 424-288-2898, or send us a message using the form below.