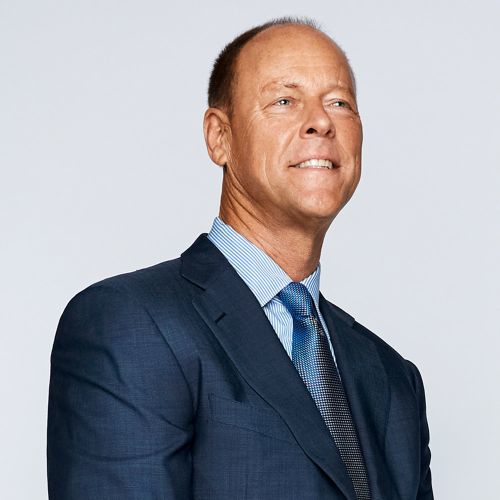 Inquire below to book
Walter Robb
Former Co-CEO, Whole Foods Market
At a Glance
Walter Robb

: Biography at a Glance
Walter Robb is the former Co-CEO of the Fortune 500 company Whole Foods Market, where he oversaw Operations, Purchasing, Marketing, Distribution and Quality Standards
Sold his local grocery store to Whole Foods Market in 1991, joining the team as a local owner and operator before moving up the chain of command to President and Co-COO, where he oversaw the operations of 6 of the 12 regions
In 2017, Amazon acquired Whole Foods for $13.7 billion
Serves on the Board of Directors of The Container Store, Union Square Hospitality Group, FoodMaven and HeatGenie
Served on the Board of Directors of the Organic Trade Association and the Organic Center for Education and Promotion
Biography
An investor, mentor and advisor to the next generation of American food companies, former co-CEO of Whole Foods Market Walter Robb has a long and varied entrepreneurial history, ranging from natural food retailer to farmer to consultant. Robb joined Whole Foods Market in 1991 and in 2010 was named co-CEO, at which time he joined the Whole Foods Market Board of Directors.
In 2017, Robb transitioned his leadership focus to mentoring and supporting the next generation of entrepreneurs through the creation of Stonewall Robb Advisors. Robb brings his considerable experience and network into each new project, and organizations of all sizes can benefit from his passionate approach to leadership and purpose driven business.
Reviews
Having worked with probably 100 paid speakers over the years, Walter was probably the best prepared speaker we have had and very engaged with our audience! Would recommend 100%.
ACG Philadelphia
Walter was fantastic! Absolutely enthralled the audience and delivered a great conversation and got people thinking and kept them talking long after he was gone. Couldn't be happier! He was incredibly gracious and a REALLY nice guy.
Turnaround Management
He simply hit it out of the park. He was by far the best speaker we have ever hired. Personally I have never worked with a keynote who took so much time to make sure he got it right and connect with the local audience.
Pueblo Economic Development Corporation
Our session with Walter was today and it was absolutely fantastic. It was clear that Walter put quite a bit of work into tailoring his discussion for us.
Quest Diagnostics
We looked for a compelling story from someone who is changing the technology landscape. Walter delivered that and more. He engaged the audience with warmth, humility and humor along with some compelling anecdotes and learnings.
Sierra Ventures
For speaker-related inquiries, email speakers@caa.com, or send us a message using the form below.