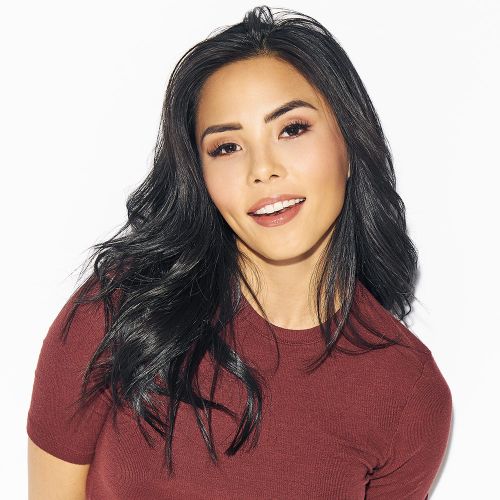 Inquire below to book
Anna Akana
YouTube Star & Actress
At a Glance
Anna Akana

: Biography at a Glance
Anna Akana launched her career on 

YouTube with over 2.5 million subscribers

Akana is an advocate for mental health awareness, using her YouTube channel to discuss her own struggles with depression as well as navigating the entertainment industry as a bisexual Asian woman 

As a screen actress, Akana can also be seen in recurring roles on Freeform's "The Fosters" and Comedy Central's "Broken People," as well as in the films "Kids vs. Monsters," "Hello, My Name is Doris" and "Ant Man"

Beyond acting and producing, Akana has also created the clothing company Ghost & Stars, and published her first book, "So Much I Want to Tell You: Letters To My Little Sister"
Biography
Anna Akana started her YouTube channel in 2011, jumpstarting her career as an actress, producer, filmmaker and writer. In 2013, she wrote and starred in the digital series "Riley Rewind," which garnered over 25 million views across YouTube, Facebook and Netflix. Now with over 1.7 million subscribers Anna produces shorts films, sketches and series for her channel, in addition to her weekly YouTube show, which features semi-autobiographical comedic stories where she portrays multiple roles.
As a screen actress, Akana can also be seen in recurring roles on Freeform's "The Fosters" and Comedy Central's "Broken People," as well as in the films "Kids vs. Monsters," "Hello, My Name is Doris" and "Ant Man." She currently can be seen on Netflix starring alongside Bella Thorne and Halston Sage in Awesomeness Film's new thriller "You Get Me," and recurring in the Comedy Central series "Corporate" and Freeform's "Stitchers".
Anna also concluded her North American comedy tour "Show and Tell," which she completed while also working on several digital and long form projects currently in development. Her second digital series "Miss 2059," premiered in June 2016 and wrapped season 2 in 2017. Also in 2017 her series "Youth & Consequences" Premiered for Youtube Red in which Anna stars and Executive Produces alongside The Mark Gordon Company.
Beyond acting and producing Akana has also created the clothing company Ghost & Stars, and signed a book deal with Random House/Ballantine, which released her first book in June 2017 "So Much I Want to Tell You: Letters To My Little Sister".
For speaker-related inquiries, email speakers@caa.com, or send us a message using the form below.