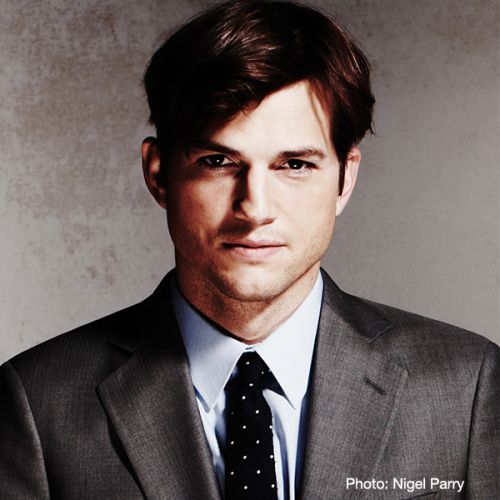 Inquire below to book
Ashton Kutcher
Actor, Producer, & Entrepreneur
At a Glance
Ashton Kutcher

: Biography at a Glance
Ashton Kutcher stars in and executive produces Netflix's "The Ranch". He also starred in the CBS hit comedy "Two and a Half Men"
Co-created the venture fund, A-Grade Investments, which has invested in Airbnb, Spotify, Uber, Flipboard, SoundCloud, Foursquare and Shazam
His production company, Katalyst, was named one of the "Top 50 Most Inspiring
Innovators" by Ad Age and one of Fast Company's "Top 10 Most Innovative Companies."
Film credits include What Happens in Vegas, No Strings Attached and Dude Where's My Car

 

Co-created Thorn: Digital Defenders of Children, which drives technology innovation to fight the sexual exploitation of children
Biography
Ashton Kutcher is an actor, investor, entrepreneur, producer and philanthropist.
Kutcher has been named one of TIME magazine's "100 Most Influential People in the World," as well as being honored by Vanity Fair 's "New Establishment List," which identifies the top 50 of an innovative new breed of buccaneering visionaries, engineering prodigies and entrepreneurs. Twice, Kutcher was named one of Forbes magazine's "World's Most Powerful Celebrities," as well as one of Fast Company magazine's "Most Creative People."
Kutcher has been investing in technology for over a decade, both as an angel investor and  a founding partner of A-Grade Investments and Sound Ventures. His fund portfolio includes Airbnb, Uber, Flexport, Brex, Robinhood, Bird, Airtable and Affirm among others.
Kutcher is also the co-founder of Thorn: Digital Defenders of Children (www.thorn.org). Thorn drives technology innovation to fight the sexual exploitation of children.
Kutcher currently stars in the Netflix original series, The Ranch. He also serves as Executive Producer.  Until 2015, Kutcher starred in the CBS comedy series Two and a Half Men. The show ranked as the second most-watched comedy on all of network television. Kutcher first gained recognition as Michael Kelso on the Fox series That 70's Show, and went on to star in a variety of box office hits on the big screen – including What Happens In Vegas with Cameron Diaz, The Guardian with Kevin Costner, No Strings Attached with Natalie Portman and the cult hit Dude, Where's My Car.
Kutcher served as co-creator and producer of MTV's hit series, "Punk'd," and The CW's reality series "Beauty and the Geek" and "True Beauty."  He has also produced films such as No Strings Attached, Killers and The Butterfly Effect. 
Additionally, Kutcher co-founded APlus, a digital media company devoted to spreading the message of positive journalism, a kind of storytelling that focuses on our shared humanity.  In 2016, APlus was purchased by Chicken Soup for the Soul.
Reviews
Everything went perfectly and he was a dream to work with!
Teradata Inc.
It was a true pleasure to have Ashton here. He's a wonderful, down to earth man. And he brought so much life and quality to the award show. He showed sincere interest in the young students ideas, and the high-end networking. He's such an inspiration and motivation!
UNLEASH
What an amazing experience it was to have Ashton. Timely, personable, kind and just so professional. He truly exceeded expectations.
NICE Ltd.
Ashton was such a highlight to our amazing opening day
Optimizely
For speaker-related inquiries, email speakers@caa.com, or send us a message using the form below.