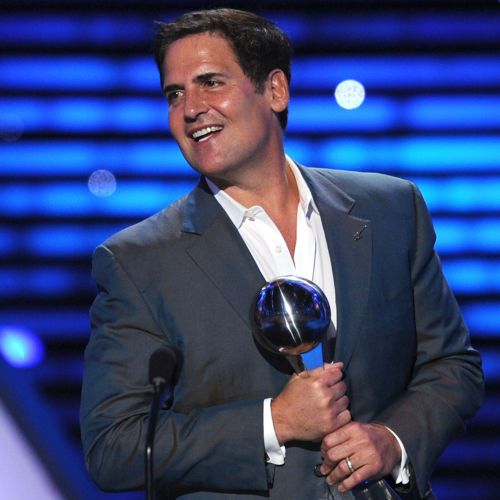 Inquire below to book
Mark Cuban
World-Renowned Entrepreneur & Lead Investor on ABC's "Shark Tank"
At a Glance
Mark Cuban

: Biography at a Glance
Mark Cuban is the owner of the Dallas Mavericks
Co-owner of 2029 Entertainment, co-founder and Chairman of AXS TV
Stars on ABC's Emmy-winning reality series "Shark Tank"
Prolific startup investor in a variety of industries
Sold his company Broadcast.com to Yahoo for $5.7 billion 
Biography
Entrepreneur, investor, TV personality, and more, Mark Cuban is one of the world's most successful businessmen with a net worth of over $3.8 billion. He is the owner of the NBA's Dallas Mavericks, co-owner of 2029 Entertainment, and chairman of AXS TV.
Mark can currently be seen on television as one of the primary "shark" investors on ABC's hit realty series "Shark Tank." During his tenure, the series has seen a significant ratings increase and won three Emmy's for Outstanding Reality Program (2014-2016).
Since the age of 12, Mark has been a natural businessman. Selling garbage bags door to door, the seed was planted early on for what would eventually become long-term success. After graduating from Indiana University—where he briefly owned the most popular bar in town—Mark moved to Dallas. After a dispute with an employer who wanted him to clean instead of closing an important sale, Mark created MicroSolutions, a computer consulting service. He went on to later sell MicroSolutions in 1990 to CompuServe.
In 1995, Mark and long-time friend Todd Wagner came up with an internet based solution to not being able to listen to Hoosiers Basketball games out in Texas. That solution was Audionet, which later became Broadcast.com—an internet audio streaming service. By 1999, Broadcast.com had grown to 330 employees and $13.5 million in revenue, and helped launch the first live-streamed Victoria Secret Fashion Show. Later that year, during the dot com boom, Yahoo! acquired Broadcast.com for $5.7 billion dollars, the most expensive acquisition the company has ever made.
In 2000, Mark acquired a majority share of the NBA team, the Dallas Mavericks. He has overseen the Mavs competing in the NBA Finals for the first time in franchise history in 2006, and becoming NBA World Champions in 2011. They are currently listed as one of Forbes' most valuable franchises in sports.
In 2003, Cuban and Wagner again teamed up to found media company 2029 Entertainment, which has holdings in film production and distribution, theatrical exhibition, home entertainment, and TV syndication. 2029's divisions include the Landmark Theaters, Magnolia Pictures, and Cuban's high definition satellite network AXS TV, among others.
Both on and off reality show "Shark Tank," Mark Cuban is a prolific investor who has had a hand in a number of profitable startups in several different industries. Cuban has invested in over 85 deals on "Shark Tank" for a total of almost $20 million invested.
For speaker-related inquiries, email speakers@caa.com, or send us a message using the form below.