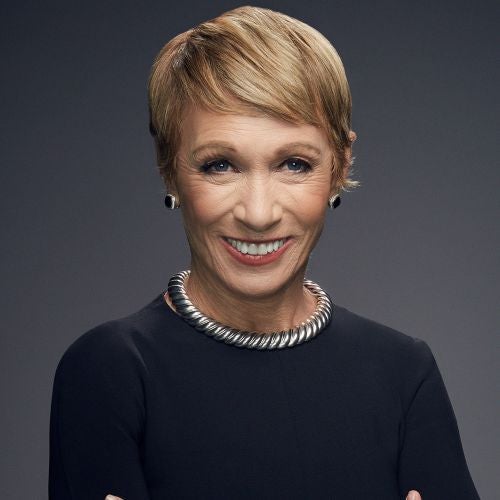 Inquire below to book
Barbara Corcoran
Real Estate Mogul, Business Expert & Investor on ABC's Shark Tank
At a Glance
Barbara Corcoran

: Biography at a Glance
Barbara Corcoran is the founder of the five-billion-dollar real estate business, The Corcoran Group
She is a "Shark" on ABC's Shark Tank and real estate contributor for the TODAY show
Barbara is the author of the bestsellers If You Don't Have Big Breasts, Put Ribbons on Your Pigtails and Shark Tales: How I Turned $1,000 into a Billion Dollar Business
She is also a columnist for the New York Daily News and More Magazine
Biography
Barbara Corcoran's credits include straight D's in high school and college and 20 jobs by the time she turned 23. It was her next job that would make her one of the most successful entrepreneurs in the country: She borrowed $1,000 and quit her job as a waitress to start a tiny real estate company in New York City.
Over the next 25 years Corcoran would parlay that $1,000 loan into a $5 billion real estate business, building the largest and best-known brand in the business, The Corcoran Group.
Corcoran is the author of the best seller Shark Tales: How I Turned $1,000 into a Billion Dollar Business. She is also a regular columnist for The New York Daily News, More Magazine, Redbook, and The Daily Review.
Corcoran is a motivational and inspirational speaker. She is a frequent small business and real estate contributor on every major network. Corcoran has been an investor/Shark for the past nine seasons on ABC's four-time Emmy award-winning show, Shark Tank.
Reviews
She was a great speaker and a wonderful person to work with. Of our three keynote speakers she was the most relevant and best received by our members.
International Council of Shopping Centers
For speaker-related inquiries, email speakers@caa.com, or send us a message using the form below.