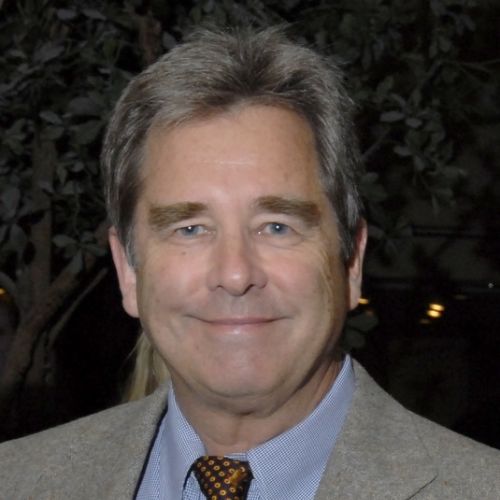 Inquire below to book Beau Bridges
Award-Winning Actor
Beau Bridges: Biography at a Glance
Three-time Emmy winner
Best known for his roles in "The Fabulous Baker Boys," "Max Payne," "The Descendants" and "The Second Civil War"
Stars in the upcoming HBO series "Mosaic"
TV credits include more than 80 shows, including "The Fugitive," "Stargate SGI," "White Collar," "The Millers" and "Masters of Sex"
Film credits include "The Mountain Between Us," "The Red Pony," "The Incident," "Child's Play," "The Other Side of the Mountain" and "Norma Rae"
Directed "Wild Pair," "Seven Hours to Judgment" and "Secret Sins of the Father"
Award-Winning Actor
Three-time Emmy Winner and sixteen-time nominee, Beau Bridges is an acclaimed actor who has portrayed a myriad of characters during his successful career spanning more than three decades. Part of a preeminent Hollywood acting dynasty, he started at a young age and has worked virtually non-stop in his profession ever since.
Bridges has appeared on more than 80 television shows, ranging from The Fugitive with David Janssen, to an Amazing Stories episode directed by Clint Eastwood, to Sea Hunt with his father, Lloyd Bridges. He also starred with his father and son Dylan in "The Sand Kings" the debut episode of the Showtime series, Outer Limits. For his performance, Bridges received Emmy and Cable Ace nominations for Best Actor.
He made his feature film debut in The Red Pony with Robert Michum and Myrna Loy. In 1967 Bridges played his first adult role in Larry Peerce's feature film, The Incident. Throughout his career, Bridges has demonstrated enviable range. He played an athletic coach in Child's Play, the boyfriend of an ill-fated skiing champion in The Other Side of the Mountain and Sally Field's husband in the powerful Norma Rae. He was recently seen in the award-winning film The Descendants alongside George Clooney.
Bridges most recent theater work was in Ron Lagomarsino's play Looking for Normal where he starred opposite Laurie Metcalf and his son Jordan Bridges.
Bridges has also been successful playing the off-screen role of director for Wild Pair, and Seven Hours to Judgment, in which he also starred. In 1994, he directed both his father, Lloyd Bridges, and his son, Jordan, in Secret Sins of the Father. His after-school special Don't Touch was nominated for an Emmy.
Most recently, Bridges received two Emmy nominations for his guest-starring role on HBO's Masters of Sex. He also starred as 'General Hank Landry' in the hit drama series Stargate SG1 for the SCI-FI channel. He has appeared on Franklin & Bash, White Collar and The Millers. Bridges has been and will continue to be an important presence in the entertainment industry.
To book a speaker, or for more information, call 424-288-2898, or send us a message using the form below.