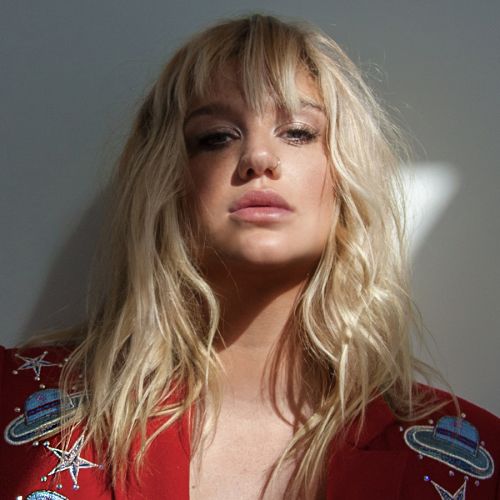 Inquire below to book Kesha
Award-Winning Musician
Kesha: Biography at a Glance
Award-winning musician behind eight consecutive Top 10 hits, including four No. 1 singles: "TiK ToK," "Your Love Is My Drug," "We R Who We R" and "Timber"
Writes her own music as well as songs for artists including Britney Spears, Ariana Grande and Miley Cyrus
The Humane Society International's first global ambassador and a passionate advocate for equality
Won the 2016 Human Rights Campaign Visibility Award and Billboard's 2016 Trailblazer Award
Award-Winning Musician
Kesha has taken the world by storm since the release of her debut album Animal in 2010. That year she was declared Billboard's Hot 100 Artist and her smash debut single, "TiK ToK," was named Billboard's #1 Hot 100 Song. Kesha has had eight consecutive Top 10 hits, including four #1 singles: "TiK ToK," "Your Love Is My Drug," "We R Who We R," and "Timber," a multi-platinum award-winning collaboration with Pitbull.
As a song-writer she penned all of her own music as well as songs for artists including Britney Spears, Ariana Grande, The Veronicas, and Miley Cyrus. She is an animal rights crusader as the Humane Society International's first Global Ambassador and a passionate advocate for equality being honored with the 2016 Human Rights Campaign Visibility Award. Kesha has branched out into TV, film, and fashion becoming a global cultural icon and winning Billboard Magazine's 2016 Trailblazer Award.
To book a speaker, or for more information, call 424-288-2898, or send us a message using the form below.