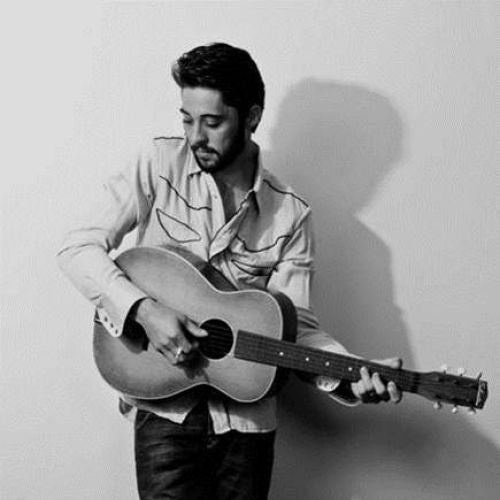 Inquire below to book Ryan Bingham
Musician
Ryan Bingham: Biography at a Glance
Won an Oscar and a Golden Globe for best original song "The Weary Kind" in "Crazy Heart"
Recorded "The Weary Kind" with legendary music producer T Bone Burnett
Has released four studio albums, including "Mescalito," "Roadhouse Sun," "Junky Star" and "Tomorrowland"
Musician
For some artists, winning an Oscar would represent reaching a pinnacle. For Ryan Bingham, who took home the Academy Award for "The Weary Kind," his hauntingly beautiful theme song for the acclaimed film Crazy Heart, it instead represented a crossroads and a decision about which path to take.
"When there are a lot of people around saying 'look, you have to capitalize on this and do something really commercial,' you might think about it for a second," admits the LA-based singer-songwriter. "But at the end of the day, there's not a chance in hell I could do that. It made me sick to my stomach just thinking about it. I couldn't get up in front of people and play a bunch of stuff that didn't mean anything to me."
Bingham puts that philosophy to the test in a big way on Junky Star, his third album on Lost Highway, which was recorded in a matter of days with producer T Bone Burnett, his collaborator on the Crazy Heart soundtrack. The disc delivers a bracing fusion of pensive, gravelly ballads - like "Hallelujah," which is his own take on mortality - and raw, rock'n'roll cuts that showcase Bingham's incisive, darkly compelling lyrical bent.
Born in New Mexico and raised all across the Southwest, Bingham set out on his own at a young age, shuffling from town to town looking for a place to sleep between rodeos, day labor, and a weekly gig at a no-frills local bar.
That spirit infused Bingham's Lost Highway debut, Mescalito, which won kudos from media outlets as varied as Rolling Stone, Esquire and The Washington Post - the latter noted "anyone seeking to invent a modern-day Texas troubadour couldn't do better than to replicate Ryan Bingham's life story." Indeed, the disc opened many illuminating windows into the soul of a man who, despite still being in his twenties, had already done plenty of living.
Those experiences served Bingham well, earning him more critical acclaim for 2009's Roadhouse Sun, a disc that prompted Billboard to defer comparisons to forebears and note "Bingham's not a 'new' anything: He's his own man, and a singular talent at that." That's high praise indeed, but the opinion was shared by plenty of the singer-songwriter's musical peers, including T Bone Burnett, who he collaborated with on the soundtrack for Crazy Heart.
"When I got 'The Weary Kind' over to the director, everything happened really fast from there. It was a lot of fun getting the opportunity to work with guys like T Bone Burnett, Stephen Bruton and Jeff Bridges."
"We didn't need a horn section or a string section or anything like that. We wanted to keep it simple and track these songs live. We were able to record the album in three days because the band already knew the songs, so we just went in and did them the way we'd been playing them."
That immediacy is reflected in the power generated by each of Junky Star's dozen tracks, from the sparse slow-burner "Yesterday's Blues" to the anthemic statement of purpose "The Wandering." In the nooks and crannies of these songs, along with the rest of the album, Bingham's outspoken philosophy and the band's raw energy create the sort of perfect musical storm that promises to rattle plenty of cages that deserve a good shake-up, both musically and socially.
To book a speaker, or for more information, call 424-288-2898, or send us a message using the form below.