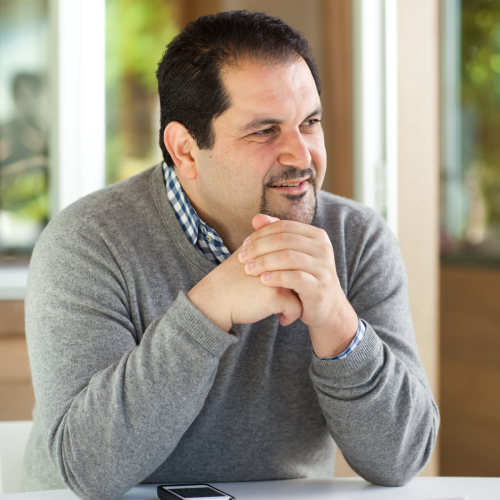 Inquire below to book
Shervin Pishevar
Managing Partner, Sherpa Ventures
At a Glance
Shervin Pishevar

: Biography at a Glance
Co-founder and managing director, Sherpa Capital
Co-founder and executive chairman, Hyperloop One
Strategic adviser to Uber Technologies, Inc.
Former managing director and current adviser at Menlo Ventures
Has invested in more than 40 companies, including Warby Parker, Tumblr and Machine Zone
Serves as an Entrepreneurial Ambassador on the United Nation Foundation's Global Entrepreneurs Council
Works closely with the nonprofit organizations Invisible Children and charity:water
Biography
Named "Bill Gates' Worst Nightmare" by the Financial Times, Shervin is a visionary technology entrepreneur, angel investor, published researcher, startup advisor, incubation expert and startup visa activist. Shervin currently serves as the Managing Director at Sherpa Ventures, which he founded with Scott Stanford in March 2013 and is a Strategic Advisor and Board Observer at Uber Technologies.
He previously was a Managing Director at Menlo Ventures, a venture capital fund with over $4 billion under management, where he is now a Venture Advisor. Shervin joined Menlo Ventures in 2011 and focuses on the social web, consumer internet and mobile. At Menlo, Shervin sat on the board or works closely with the teams at Uber (where he led Menlo's investment of $26.5m), Machine Zone, Fab, Warby Parker and led Menlo's investment in Tumblr. Shervin also helped launch the Menlo Talent Fund, Menlo's new $20m seed fund that has invested in over 35 seed stage companies including Parse, which sold to Facebook in 2013.
Before joining Menlo, Shervin was chief application officer and GM at Mozilla Corporation after spending most of his career as a serial entrepreneur and angel investor. Companies Shervin founded have reached an aggregate of 100 million plus users across companies like Webs.com (sold to Vistaprint for $117.5m), Social Gaming Network (SGN, merged with Mindjolt), and Hyperoffice, raising over $50m for those companies. Shervin angel has invested in over 40 companies including Taskrabbit, Postmates, Klout, Voxer, Aardvark (sold to Google), Dollar Shave Club, Talent House, Milo.com (sold to eBay), Milk (sold to Google), Rapportive (sold to Linkedin), Yobongo (sold to Mixbook) and SolveMedia.
Shervin is one of ten members of the UN Foundation's Global Entrepreneurs Council, serving as an Entrepreneurial Ambassador on several State Department delegations and at the President's Summit on Entrepreneurship. Shervin was chosen by the U.S. Government as an Outstanding American by Choice - one of only 100 naturalized Americans to be chosen since the beginning of the award.
Giving back is very important to Shervin dedicating his time to traveling abroad to Africa to volunteer with Invisible Children and charity:water. Shervin is a graduate of the University of California (BA, Interdisciplinary Studies Field Major), a published researcher in JAMA and Neuroscience Letters and the author of several U.S. patents.
For speaker-related inquiries, email speakers@caa.com, or send us a message using the form below.