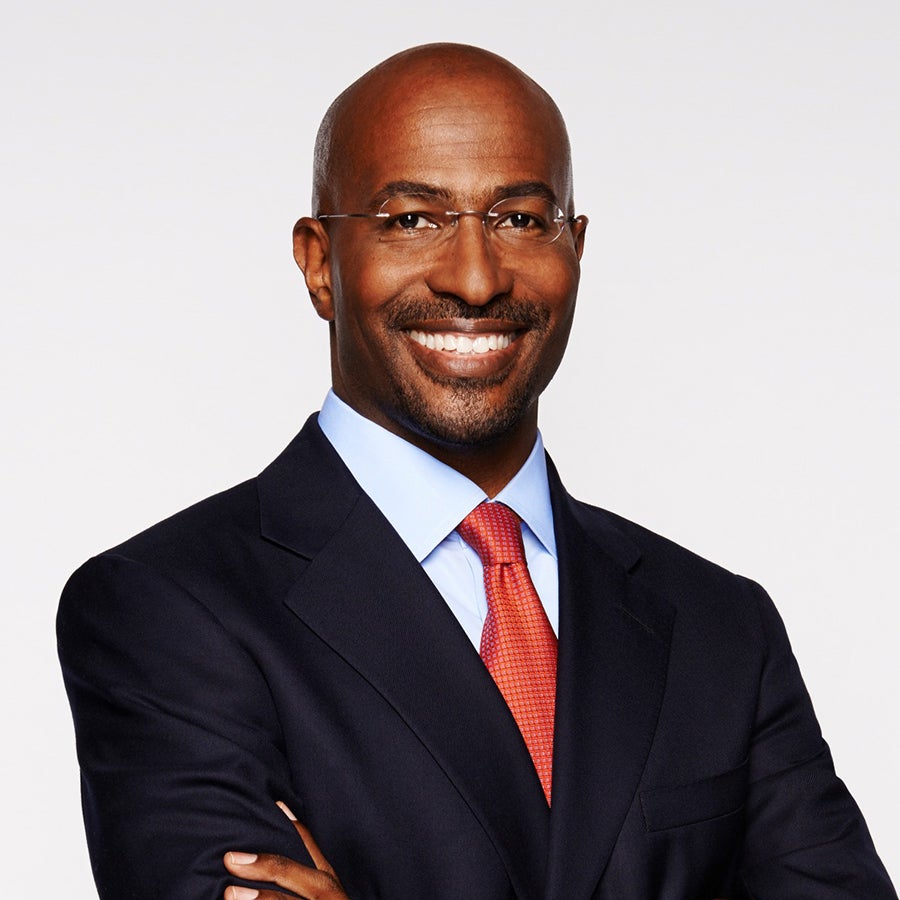 Inquire below to book Van Jones
Political Contributor, CNN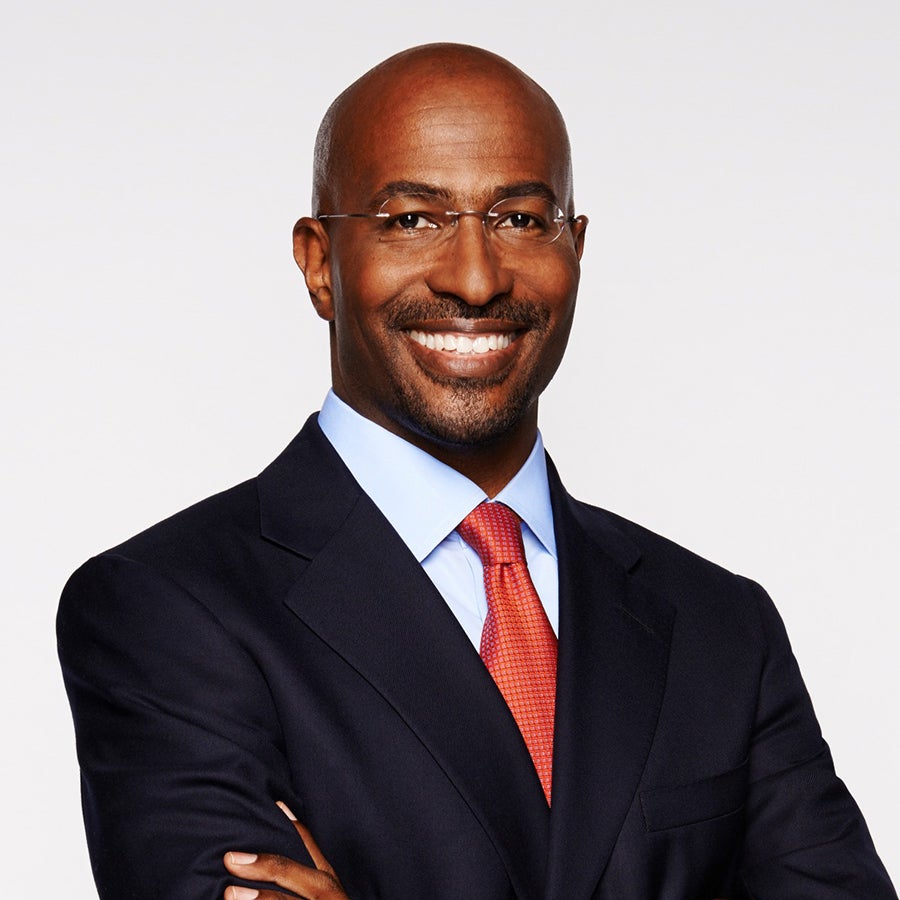 Van Jones
Van Jones: Biography at a Glance
Political Contributor for CNN
Former green jobs advisor to President Barack Obama, leading the inter-agency process that oversaw the multi-billion dollar investment in skills training and jobs development within the environmental and green energy sectors
Author of New York Times best-selling The Green Collar Economy and Rebuild the Dream
Founded Rebuild The Dream, a 21st Century "think tank" that champions innovative solutions to fix the U.S. economy and uplift the next generation
President & co-founder of Dream Corps, which houses powerful initiatives like #cut50, #YesWeCode, and Green For All, work to close prison doors and open doors of opportunity
Named one of TIME magazine's "100 Most Influential People"
Political Contributor, CNN
Van Jones is an activist, author, and prominent CNN political contributor, regularly appearing across the network's programming and special political coverage.
Jones has founded and led numerous social enterprises engaged in social and environmental justice, including Rebuild The Dream, a think tank that champions innovative solutions to fix the U.S. economy and uplift the next generation, and Dream Corps, a "social justice accelerator" that promotes innovative policy solutions.
The Dream Corps' major initiatives are: #YesWeCode, committed to helping train 100,000 low-opportunity youth to become top-level computer programmers; #cut50, which is working to cut the U.S. prison population in half in the next 10 years; and Green For All, a national organization working to lift people out of poverty through green job training and job creation.
Jones was the main advocate for the Green Jobs Act; signed into law by George W. Bush in 2007, the Act was the first piece of federal legislation to codify the term "green jobs." Under the Obama administration, it resulted in $500 million for green job training nationally. Jones currently serves as a board member of Green for All.
In 2009, Jones worked as the Special Advisor For Green Jobs under President Barack Obama. In this role, Jones helped to lead the inter-agency process that oversaw the multi-billion dollar investment in skills training and jobs development within the environmental and green energy sectors.
While best known as a pioneer in the environmental movement, Jones has been hard at work in social justice for nearly two decades, fashioning solutions to some of urban America's toughest problems. He is the co-founder and current board member of the Ella Baker Center for Human Rights, which promotes criminal justice reform. Jones is also the co-founder of Color of Change, which works for racial fairness through its one million members.
Jones has been honored with numerous awards and spotlighted on several lists of high achievers, including the World Economic Forum's "Young Global Leader," Rolling Stone's "12 Leaders Who Get Things Done," Fast Company's "12 Most Creative Minds on Earth," TIME's "100 Most Influential People in The World," and the NAACP Presidents Award.
Jones is the author of two New York Times best-selling books, "The Green Collar Economy" (2008) and "Rebuild the Dream" (2012). His second book chronicles his journey as an environmental and human rights activist to becoming a White House policy advisor.
Jones is on the board of several organizations and non-profits, including: Presidio, Campaign for America's Future, Demos, Million Hoodies Movement for Justice, and AFRON African Robotics Network. He is a former Distinguished Visiting Professor at Princeton University and former Senior Fellow at the Center for American Progress and American Progress Action Fund. He is presently a fellow at the MIT Media Lab and Visiting Fellow in Collaborative Economics at Presidio Graduate School.
"The students' response to Van's words and presence has been nothing less than marvelous.His visit was timely and he spoke to the experiences of young people today."

University of California, Santa Cruz
"Van was wonderful and I have only heard excellent things from students, staff and faculty around campus."

Pitzer College
"I was pleased and proud to witness so many guests deep in conversations about the important issues that Van addressed in hisQ&A sessions and keynote address. We had hoped his lecture would be fuel for a healthy debate and discussion. It surely was."

University of Denver
"It was great. A really diverse group of students, faculty members and community members came out. We've already gotten a lot of feedback from people who really enjoyed the event and felt pushed in their thinking around the topic."

Stanford University
"His combination of green jobs and prison reform made me feel hopeful about the state of our country. It provided a solution to a complex problem. Hegave me goosebumps in a great way."

Tulane University
"Excellent. Van tailored his remarks and his approach very thoughtfully to the different audiences at our three events. He was inspiring and substantive and beyond generous with his time and energy."

Washington University
"Van was TERRIFIC!! His presentation left an indelible mark on our students, and I feel that Mr. Jones has sealed a place in our institution's cadre of legendary speakers!"

Morehouse College
"People came away feeling more hopeful for the political future. Highly recommend as a speaker."

Salt Lake Community College
To book a speaker, or for more information, call 424-288-2898, or send us a message using the form below.