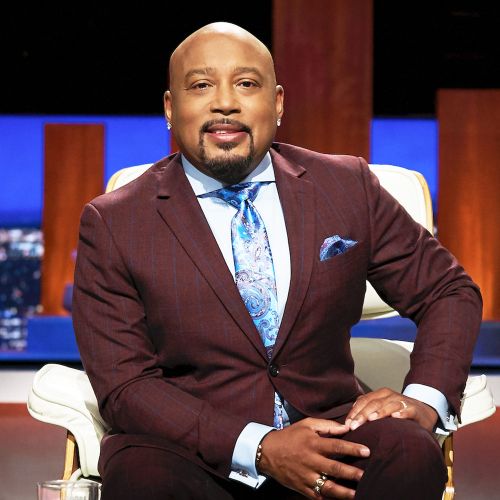 Inquire below to book
Daymond John
Star of ABC's Shark Tank, Founder/CEO of FUBU
At a Glance
Daymond John

: Biography at a Glance
Daymond John can be seen on ABC's Shark Tank
He is CEO and founder of FUBU, an apparel line that amassed over $6 billion in global sales
Daymond is also Author of Display of Power and The Brand Within
CEO and President of Shark Branding, formed to consult companies on innovative strategies to connect with their consumers more effectively
Named Brandweek's "Marketer of the Year" and Crain's New York Business's "40 Under 40"
Earned Advertising Age's "Marketing 1000 Award for Outstanding Ad Campaign"
In his new book, POWERSHIFT: Transform Any Situation, Close Any Deal, and Achieve Any Outcome, he walks readers through his tried and true process of 1) Building Influence, 2) Negotiating, and 3) Nurturing Relationships.
Biography
An entrepreneur in every sense of the word, Daymond John has come a long way from taking out a $100,000 mortgage on his mother's house and moving his operation into the basement.
John is CEO and Founder of FUBU, a much-celebrated global lifestyle brand, and a pioneer in the fashion industry with over $6 billion in product sales. He is an award-winning entrepreneur, and he has received over 35 awards including the Brandweek Marketer of the Year, Advertising Age Marketing 1000 Award for Outstanding Ad Campaign, Ernst & Young's New York Entrepreneur of the Year Award and, most recently, was named #4 on LinkedIn's Top 20 Voices, a list of the top influencers in the U.S. worth following to get inspired and stay informed!
His marketing strategies and ability to build successful brands has made him a highly influential consultant and motivational speaker today. His marketing firm The Shark Group offers advice on how to effectively communicate to consumers through innovative means and connects brands with the world's top celebrities for everything from endorsements to product extensions.
John is also an author of four best-selling books including his New York Times best-selling books, The Power of Broke (2016) and Rise and Grind (2018). In March 2020, John will release his sixth book, Powershift, that walks through his tried and true process of how to transform any situation, close any deal and achieve any outcome through his own experience and vast network of industry leaders.
In 2009, he was asked to join ABC's hit business show Shark Tank by acclaimed producer Mark Burnett. It has now gone on to win four Emmys and millions of weekly viewers tune into the show as John demonstrates his marketing prowess and entrepreneurial insights.
Reviews
Daymond was fantastic! You hit a home run again!
Ericsson
Our event with Daymond last night could not have gone better. We were so impressed with Daymond and his team, and the amount of thought and preparation that they put into this event.
Vivint, Inc.
For speaker-related inquiries, email speakers@caa.com, or send us a message using the form below.