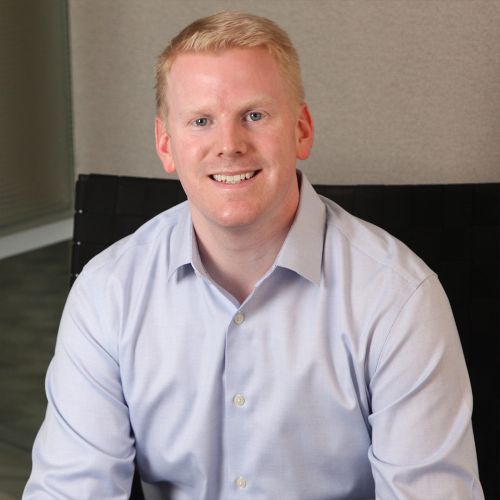 Inquire below to book Kevin Colleran
Venture Capitalist & Former Director of Sales, Facebook
Kevin Colleran: Biography at a Glance
Managing director at Slow Ventures, which has invested in more than 160 early-stage technology companies, including Pinterest, Evernote, Plated and BarkBox
Venture partner at General Catalyst, which focuses on early-stage technology investments in the e-commerce, mobile and enterprise spaces
One of Facebook's first seven employees and former director of sales
Columnist for the Wall Street Journal's "Accelerators" section, which gives startup advice to entrepreneurs
Named one of "New York's 100 Coolest Tech People" by Business Insider
Venture Capitalist & Former Director of Sales, Facebook
As one of the first employees behind the site that revolutionized communication in the digital age, Kevin Colleran has a knack for identifying innovative ideas. He currently serves as the Managing Director at Slow Ventures investment fund, which has invested in over 160 early state technology companies, including Pinterest, Evernote, Plated, Nest, Birchbox, Tumblr, Postmates and TaskRabbit. He is a Venture Partner at General Catalyst, a venture capital fund focused on early stage technology investments in the consumer, internet, mobile and enterprise spaces. He is also a co-owner of a successful angel investment fund and serves as an advisory board member at several companies, including DataLogix, Yik Yak, PillPack, YPlan and Path. Colleran is a member of the Board of Directors for SocialRadar and Chatous. He currently writes for "The Accelerators" section of the The Wall Street Journal, along with several other startup gurus, in which they address entrepreneurship and venture capital.
Colleran began his career at Facebook in early 2005 as one of its first seven employees and the very first advertising sales person. At that time, Facebook (known as TheFacebook) was a small, U.S. based English language website comprised of less than 1 million college students. Working from Facebook's East Coast Headquarters (Colleran's 1 bedroom apartment in New York City), Kevin focused on building Facebook's first advertising partnerships while helping to establish social media as an essential component of every brand's marketing strategy. Colleran spent more than six-and-a-half years at Facebook becoming the most tenured employee other than Founder and CEO Mark Zuckerberg. During his career at Facebook, Colleran led some of the company's largest advertising partnerships with brands like Procter & Gamble, Johnson & Johnson, and Coca Cola. Sean Parker, Facebook's Founding President, called Colleran "one of the best hires I ever made." As Facebook's first and longest serving East Coast employee, Colleran was named one of New York's "100 Coolest Tech People" by Business Insider in 2010.
Colleran's various internet 1.0 companies included StartingPage.com, LiveService.com, and PhotoMasterpieces. While in college in Boston, Colleran co-Founded BlabberForce Enterprises, a company that recruited student entrepreneurs on college campuses (called 'Blabbermouths') and gave them the tools to start their own grassroots marketing companies on their own campuses. After college, Colleran worked as a consultant with BMG Music in New York where he launched a music sponsorship company that focused on artists signed to the Arista and RCA record labels.
An engaging storyteller with an infectious sense of humor, Colleran offers an enlightening presentation on sales, marketing, and branding in the digital age.
"Kevin Colleran truly wowed his audience with his talk. Kevin exceeded all expectations and truly impressed his audience. Many people came to me after the event to say they were so impressed by how "in-touch" Kevin is. Kevin brings insights backed up with lots of data and his style is very engaging. Thank you Kevin for taking the time to invest in us and congratulations on a job well done!"

Procter and Gamble
"Kevin attended and presented at several meetings with our entire marketing team and became the "face of Facebook" for us. The feedback from every level of the marketing organization was positive and gave us more positive internal traction around how social media would play into all future marketing strategies and plans. Kevin has a keen ability to connect with a diverse audience. He knows how to "teach" the fundamentals that include everything from how to run an ad yourself, to gaining insights as to how the target consumer connects with not only your brand, but other brands that influence them as well."

CVS Pharmacy
To book a speaker, or for more information, call 424-288-2898, or send us a message using the form below.