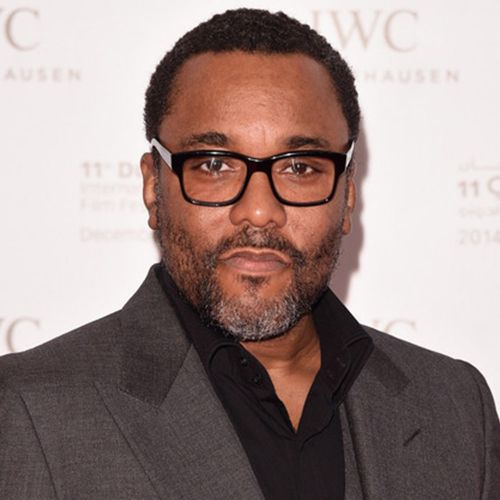 Inquire below to book
Lee Daniels
Award-Winning Director & Creator, Fox's "Empire"
At a Glance
Lee Daniels

: Biography at a Glance
Lee Daniels co-created and directed Fox's Empire. Daniels served as executive producer for all 6 seasons, and the show was Emmy-nominated and won a Golden Globe in 2016.
After a career as both a casting director and talent manager, Daniels moved into producing with 2001's Academy Award winning Monster's Ball. Daniels became the first African American film producer to solely produce an Oscar-winning film, when Halle Berry picked up the Best Actress statue, making her the first, and only, African American Best Actress Winner.
Daniels directed Precious in 2009, which was nominated for six Academy Awards, including two nominations for Daniels ("Achievement in Directing" and "Best Motion Picture of the Year").
In 2013 he released the critically acclaimed The Butler, a drama that tells the story of Cecil Gaines (Forest Whitaker), an African American butler who served at the White House during seven presidential administrations. The film, released in August 2013, held the number one box office spot for three consecutive weeks and grossed over $175 million worldwide.
Biography
Lee Daniels' background is filled with bold stories as real and gritty as the narratives from the films he creates.  By the age of 21, Daniels founded and ran his own health care agency, providing nurses to private homes and hospitals; he was simultaneously trying to be a screenwriter. After selling his health care business, and giving up screenwriting, he began managing actors such as Loretta Divine, Michael Shannon, Natasha Kinsky, and Aishwarya Rai.  Daniels turned to producing as a natural result of trying to find and create great material for his clients; the organic leap to directing came soon after.
Most recently Daniels produced and directed The Butler, a story following the life of a White House butler who served under eight different U.S. Presidents over three decades. The film was well received by critics and earned numerous Critics Choice, Screen Actors Guild and NAACP Image Award nominations.
Daniels' previous project, Precious: Based on the Novel Push by Sapphire, is the story of an overweight, illiterate girl raised in Harlem, sexually abused by her father and about to give birth to her second child, who salvages her future at an alternative school. Precious won two Academy Awards in 2010: Best Adapted Screenplay and Best Supporting Actress. The film received a total of six Academy Award nominations including Best Picture, Best Actress, Best Supporting Actress, Best Adapted Screenplay, and Best Editing, with Daniels nominated as Best Director; making him the second African-American director to be nominated for an Oscar. Daniels also received a historic nomination as the first African-American director to be nominated by the Directors Guild of America.
Following up the success of Precious, Daniels next directed The Paperboy starring Nicole Kidman, John Cusack, Matthew McConaughey, and Zac Efron. Also based on a best-selling novel of the same name, The Paperboy revolves around a reporter and his brother who investigate the events surrounding a murder to exonerate the accused man on death row.
Monster's Ball was the first film from Daniels' production company, Lee Daniels Entertainment. The film marked Daniels as the first sole African-American producer of an Oscar-winning and -nominated film. Daniels also produced The Woodsman, which premiered at the 2004 Sundance Film Festival. Nominated for three Independent Spirit Awards, the film received the CICAE Arthouse Prize at  the Cannes Film Festival, the Jury Prize at the Deauville  International  Film Festival, and Special Mention for Excellence in Filmmaking from the National Board of Review.
Daniels' other film credits include Shadowboxer and Tennessee.
Daniels most recently made the jump to television, producing the drama Empire alongside Brian Grazer and Danny Strong. The show, which stars Terrence Howard and Taraji P. Henson, debuted in January 2015 on Fox.  As a result of the show's incredible success, Daniels was named to Vanity Fair's "New Establishment List 2015." He was also recently named one of TIME's "100 Most Influential People."
For speaker-related inquiries, email speakers@caa.com, or send us a message using the form below.